Why pole dancing is such a healthy, mindful hobby
Some people see pole dancing as a hedonistic, crass activity, but for many, it is a hugely beneficial activity that does wonders for one's physical, social and mental health.
Speaking recently on The Wellness Daily Show, communications manager and wellness coach Amanda Lau said she was initially hesitant to try pole dancing, given the still-existent stigma, but that it was important – in the first instance – for her to at least go along to support a friend of hers.
"My friend was suffering from a bit of postnatal depression and anxiety, and myself, I do experience anxiety from time to time, and I really wanted to do something outside of my comfort zone," she said.
"So, we both did a class, and if we loved it we were going to sign up for the term. That was six months ago, so it was a great experience and I'm still doing it to this day."
While she likes to keep active regardless, by attending the gym frequently, she sees pole dancing as being a somewhat separate physical endeavour.
"It's more of a creative outlet, if that makes sense, and it doesn't feel like you're actually working out. For me, it's kind of a bit like meditation, because you have to be completely focused in what you're doing, and like yoga, for example, you have to really concentrate and breathe to hold a pose," she explained.
"Similarly, with pole dancing, you need to concentrate to get into a move, to get out of a move, or you may hit the floor."
For Ms Lau, pole dancing has been a tremendous help in navigating her anxieties.
"I would go through times where my anxiety would play up and I would doubt myself in various scenarios and situations. But with pole, it was just like, if I can keep at it and if I can just trust myself, I know that I can make it happen," she said.
"It's really changed my life, made me more confident, made me more confident in my body as well as my strength and my mind."
Not only this, but it helped her embrace her body: "the way it looked and what it was capable of doing, and over time I've seen myself get stronger, and you become more confident in yourself, and you learn to trust yourself, not only physically but obviously mentally."
"I think pole dancing – at least at the studio that I go to – both men and women do it, and everyone is kind of equal in the experience, and I think doing something so I guess you could call it extreme, but it's, at the end of the day it's all about embracing what we're doing," she continued.
"We're loving our bodies, we're loving ourselves no matter who we are or what we look like, and just celebrating that."
In addition, she noted, there's a great community vibe with pole dancing studios.
"I started pole dancing with a group of girls six months ago and most of us do the same class now, so we've definitely become friends over time. I think in pole, as well, that you need to spot each other in certain moves, so we have that trust aspect and we're all extremely supportive of each other," she mused.
"It takes weeks sometimes to actually learn a particular move or trick, so we clap for each other and we're really proud of each other's progress."
To listen to Jerome's full conversation with Amanda Lau, click below: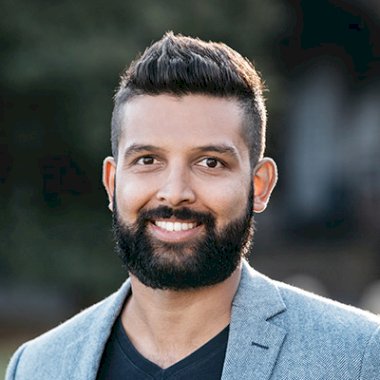 Jerome Doraisamy is a senior writer for Lawyers Weekly and Wellness Daily at Momentum Media.
Before joining the team in early 2018, Jerome is admitted as a solicitor in New South Wales and, prior to joining the team in early 2018, he worked in both commercial and governmental legal roles and has worked as a public speaker and consultant to law firms, universities and high schools across the country and internationally. He is also the author of The Wellness Doctrines self-help book series and is an adjunct lecturer at The University of Western Australia.
Jerome graduated from the University of Technology, Sydney with a Bachelor of Laws and Bachelor of Arts in Communication (Social Inquiry).
You can email Jerome at: [email protected] 
"Kindness is the language that the deaf can hear and the blind can see." – Mark Twain