Aussies 3 times more likely to fall ill or be injured overseas than lose luggage
New data reveals that Australian travelers are three times more likely to experience injuries and illnesses while travelling overseas – with incidences highest in the Americas – than lost or stolen luggage or trip cancellations. 
The findings, from global online travel insurer InsureandGo, reveals that since July 2016, two in three (63 per cent) travel insurance claims made by Australian travelers have been for medical services, including emergency medical, surgery, hospital treatment, ambulance and repatriation costs. 
By comparison, just 23 per cent of claims by Australians were for trip cancellations and delays, and only 8 per cent were for lost, stolen or damaged luggage. 
The Americas appear to be the most dangerous location for Aussies to travel to, with 73 per cent of our claims coming from the US, Canada, Mexico, Central and South America being related to medical concerns.
The Asian region came in second, with 66 per cent of claims from that part of the world related to injury or illness. 
"The American countries could rank higher for medical claims due to the fact that the US has some of the highest medical costs in the world. This is worrying for those who find themselves needing medical attention," said InsureandGo managing director Raphael Bandeira. 
"We recommend you purchase travel insurance when travelling to any destination, particularly the US. A trip to the doctor, even for minor illnesses, can cost you hundreds of dollars – and payment is often upfront if you don't have health cover. While you may be saving a few dollars in the short term, it's not worth the financial risk that can occur to anyone at any time." 
InsureandGo offered the following travel tips: 
1.    Make others aware of your travels. It's always a good idea to share your travel plans with family or friends so they can contact you in case of emergencies. Print or send them a copy of your itinerary and include contact details of your accommodation to enable them to get in touch. 
2.    Get the required immunisation. As some destinations require immunisations, it's important to do your research and be aware of the illnesses you may come in contact with. Mosquito-borne illnesses such as the Zika virus and yellow fever can be serious, so ensure you also pack the appropriate insect repellent. 
3.    Limit your belongings. Leave your expensive belongings at home while travelling, or if you need to take it, keep items locked away in your hotel safe. You should only carry a limited number of credit cards and cash on you to avoid theft and potentially harmful physical attacks. 
4.    Avoid drinking tap water. Stick to bottled water when travelling to countries with low purification standards, even when brushing your teeth. Try to avoid tap water and ice, and hygiene levels aren't up to standards in many countries. 
5.    Get the right travel cover. Travel insurance is cheap, InsureandGo said, and policies – such as those through InsureandGo – "will automatically provide cover for 90 sports and leisure activities, as well as unlimited medical and hospital treatment".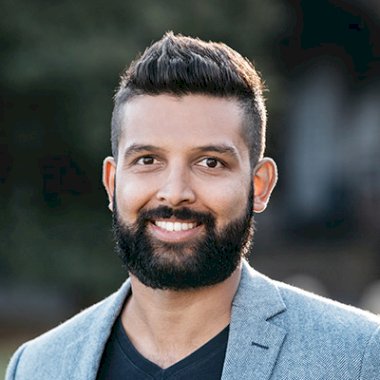 Jerome Doraisamy is a senior writer for Lawyers Weekly and Wellness Daily at Momentum Media.
Before joining the team in early 2018, Jerome is admitted as a solicitor in New South Wales and, prior to joining the team in early 2018, he worked in both commercial and governmental legal roles and has worked as a public speaker and consultant to law firms, universities and high schools across the country and internationally. He is also the author of The Wellness Doctrines self-help book series and is an adjunct lecturer at The University of Western Australia.
Jerome graduated from the University of Technology, Sydney with a Bachelor of Laws and Bachelor of Arts in Communication (Social Inquiry).
You can email Jerome at: [email protected] 
"Kindness is the language that the deaf can hear and the blind can see." – Mark Twain