Social media, tech more worrying for parents than drinking, drugs and smoking
According to new research, Australian parents are now more concerned about the impact of technological advancements than they are age-old vices.
A survey of nearly 900 Australian mums and dads of children aged between 12 and 18 showed that parents worry more about their kids using social media and technology (43 per cent) compared to drugs, alcohol and smoking (25 per cent).
In addition, the research found that parents rank cyberbullying as the most negative outcome of social media use, with 38 per cent nominating it as their top concern.
With 97 per cent of Australians aged 18-25 active on social media, and with Pew Research showing 73 per cent of teenagers owning smart phones, global corporations have an obligation to better protect youths using their products, argued ReachOut chief executive Jono Nicholas.
"This is the issue of our time. When we are asking parents, schools and governments to do more, we must also ask social media companies to come to the party," he said.
"When Australian parents say they are significantly more concerned about their children using social media and technology than drugs, alcohol and smoking, it's not good enough for social media companies to tell us they are doing enough.
"Social media is the car of the 21st century – it's opened us up to a new world of possibilities, but we're now grappling with the tragic consequences this technology is increasingly imposing on our everyday lives," he explained.
And, like cars, Mr Nicholas continued, it was often careless actions of others that are so dangerous on social media, whose technology makes it all too easy for bullies to harass Australians at any place and at any time.
"Car manufacturers are now required to install safety features like seatbelts and airbags because of the serious risk to other innocent parties, not just the driver at fault – why is social media any different?" he said.
"Cyberbullying is a digital problem, and therefore we need a digital response. We can do all the education and prevention we like but unless social media companies become part of the solution, nothing will change."
Other key findings from ReachOut's research included that parents were concerned about other negative outcomes associated with social media, such as how unproductive and time consuming it can be (37 per cent), the capacity for content to be upsetting (20 per cent) and peer pressure and bad influences (14 per cent).
Mothers and fathers were almost equally concerned about these negative impacts of social media and technology use by their children, at 45 per cent and 42 per cent respectively.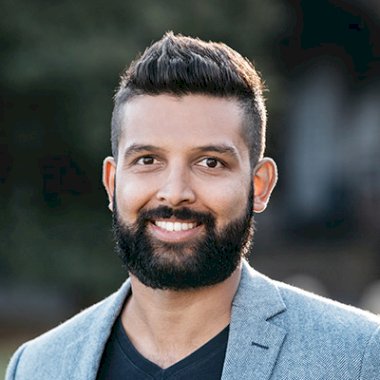 Jerome Doraisamy is a senior writer for Lawyers Weekly and Wellness Daily at Momentum Media.
Before joining the team in early 2018, Jerome is admitted as a solicitor in New South Wales and, prior to joining the team in early 2018, he worked in both commercial and governmental legal roles and has worked as a public speaker and consultant to law firms, universities and high schools across the country and internationally. He is also the author of The Wellness Doctrines self-help book series and is an adjunct lecturer at The University of Western Australia.
Jerome graduated from the University of Technology, Sydney with a Bachelor of Laws and Bachelor of Arts in Communication (Social Inquiry).
You can email Jerome at: [email protected] 
"Kindness is the language that the deaf can hear and the blind can see." – Mark Twain