Online tools proving useful in fighting suicide ideation
New research, and commentary, is speaking to the benefit of e-learning resources and platforms in successfully engaging persons experiencing suicidal thinking. 
A new study published by the Australian National University, in collaboration with researchers from the Black Dog Institute and VU University Amsterdam, tested the effectiveness of an anonymous self-help program, 'Living with Deadly Thoughts'. 
It found that both those who completed the program, and those within a controlled focus group, experienced significant reductions in the severity of suicidal thinking and psychological symptoms, including depression, hopelessness, anxiety and panic. 
These reductions were evident both at the time, as well as six and 12 months later. 
"While we wouldn't recommend online treatment when people are in crisis, this study shows that online treatment can play a role in reducing suicidal thinking," said Dr Bregje van Spijker, who led the research. 
"Participants who completed more of the modules did better than the control group, so sticking with the online treatment appears to be important. Those with less severe suicide ideation also showed greater improvements." 
As is well-established, many people who experience suicide ideation – which can precede suicidal plans and attempts – do not seek assistance due to stigma, time and financial constraints, poor understanding of the health concerns or general reluctance to get help. 
But engaging anonymously online with self-help resources may help overcome such barriers to treatment, offering the "potential to prevent suicidal thinking escalating to suicidal behaviour, or suicide itself", Black Dog said in a statement. 
Heart On My Sleeve founder Mitch Wallis agreed, saying technology provides us with a safety net that removes the sharp edges of real world vulnerability. 
"It puts a protective screen between us and our perceived fears and the judgement that people may have when they receive the story we want to tell. It allows us to take an initial step forward without it seeming overly confronting and allows for exponential community support," he said. 
"Instead of feeling motivated and accepted by one person, we often see hundreds of people coming to our aid and offering words of encouragement through social media. This is far more often the case than what people think." 
Because of this, Mr Wallis said we need to increase online access to help across the board. 
"E-learning is an incredibly important part of someone's 'emotional toolkit' as it gives a sense of empowerment, accountability and control to the user," he explained. 
People are desperate for ways to feel better, and if we can provide additional resources outside of the therapist-patient context, in the comfort of one's own bedroom, that's a win for everyone." 
"Democratising education, especially in the mental health space, is the way forward in my opinion," he said. 
Black Dog was particularly encouraged by the new research, while noting that further studies are needed to better understand what interventions, both online and offline, could assist people having suicidal thoughts. "
"The next steps will be to identify the support people need in order to be able to engage more effectively with online treatment, and whether online and other e-health interventions can support recovery following a suicide attempt," said Black Dog researcher and co-author Dr Fiona Shand. 
In addition to these considerations, Mr Wallis added that self-directed e-learning could sometimes be hard to stick with, because there is often no one there keeping you on track and responsible for completing modules. 
But, he noted, when it comes to our health and happiness, people often feel self-motivated. 
"Supervision is an important component, making sure people are interpreting content correctly. This is where the community element is very important, as it allows for a more supportive model of learning," he said. 
"I also believe education needs to have a practical element. That's why e-learning should be complemented with practical sessions whereby people can experience what they have learned in real life situations." 
"This will increase understanding, impact and compliance of what has been learnt," he concluded.
If you or someone you know needs help, contact Lifeline on 13 11 14 or beyondblue on 1300 224 636.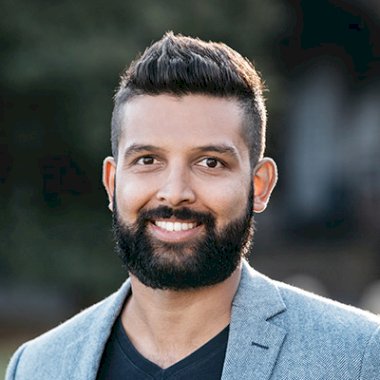 Jerome Doraisamy is a senior writer for Lawyers Weekly and Wellness Daily at Momentum Media.
Before joining the team in early 2018, Jerome is admitted as a solicitor in New South Wales and, prior to joining the team in early 2018, he worked in both commercial and governmental legal roles and has worked as a public speaker and consultant to law firms, universities and high schools across the country and internationally. He is also the author of The Wellness Doctrines self-help book series and is an adjunct lecturer at The University of Western Australia.
Jerome graduated from the University of Technology, Sydney with a Bachelor of Laws and Bachelor of Arts in Communication (Social Inquiry).
You can email Jerome at: [email protected] 
"Kindness is the language that the deaf can hear and the blind can see." – Mark Twain