Workplaces must 'tune up' for suicide prevention
Business leaders have a responsibility to "tune up" their workplaces about the importance of protecting and improving the health and wellbeing of employees and the communities around them, according to not-for-profit wellbeing organisation Ozhelp.
Ozhelp Foundation interim CEO David Butt said workplaces were priority locations for reaching out to people who may be in distress, particularly with today being World Suicide Prevention Day, R U OK? Day this Thursday (13 September) and World Mental Health Day on 10 October. 
This is especially pertinent, he noted, given that one in five people in the workplace will have a mental health problem each year. 
"The workplace is a place where people can either feel their health and wellbeing is being supported, or they may in fact find the environment highly distressing, including through stigma and discrimination," he explained. 
"Days such as World Suicide Prevention Day provide the perfect opportunity for people to reach out, connect, and tackle factors impacting on mental health and wellbeing, such as social exclusion." 
"Suicide prevention is everyone's business, just as creating a mentally healthy workplace needs to be as important for organisations as is creating a physically healthy workplace." 
Investing in mental health and suicide prevention in the workplace benefits both employees in relation to their own health and wellbeing, but also employers in relation to workplace productivity, Mr Butt continued.
"What is needed from businesses is leadership, because change must start at the top and then engage with the workforce," he said. 
"So, this Suicide Prevention Day, we would like businesses to support the 2018 theme, 'Working Together to Prevent Suicide', with as many suicide prevention awareness raising events as possible, we'd like businesses to be asking, R U OK?, and we'd like business leaders to get behind World Mental Health Day and its theme, 'Do you see what I see?', in the workplace."
Suicide Prevention Australia today called on all Australians to help prevent suicide this World Suicide Prevention Day, by starting a conversation that matters or hosting an event. 
"World Suicide Prevention Day is a time to commemorate and collaborate," said Nieves Murray, Suicide Prevention Australia CEO. "To honour loved ones who've died by suicide. To understand that we all have a role in preventing suicide. To start and continue conversations that matter."
She noted that almost eight people die by suicide every day in Australia. Annually, more than 2,800 people take their own lives, 65,000 attempt suicide, and thousands more consider it. 
Ozhelp will provide seven days of free access to the 10-minute online Workplace Tune Up screening tool, backed by tailored support by phone, in recognition of the need for all workers to make their physical and mental health a priority.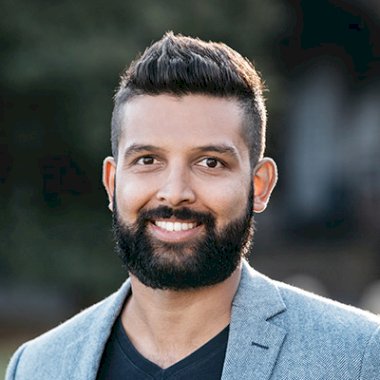 Jerome Doraisamy is a senior writer for Lawyers Weekly and Wellness Daily at Momentum Media.
Before joining the team in early 2018, Jerome is admitted as a solicitor in New South Wales and, prior to joining the team in early 2018, he worked in both commercial and governmental legal roles and has worked as a public speaker and consultant to law firms, universities and high schools across the country and internationally. He is also the author of The Wellness Doctrines self-help book series and is an adjunct lecturer at The University of Western Australia.
Jerome graduated from the University of Technology, Sydney with a Bachelor of Laws and Bachelor of Arts in Communication (Social Inquiry).
You can email Jerome at: [email protected] 
"Kindness is the language that the deaf can hear and the blind can see." – Mark Twain