Why you, and your kids, should eat more almonds
Speaking to Wellness Daily, two dietitians outlined the importance of incorporating almonds into the family diet, for health purposes and also performance levels at school and work.
Almonds are a good source of protein, fibre and healthy fats in our diets, said Anna Debenham and Alexandra Parker from Australian consulting group The Biting Truth.
Research has found that those who eat 30 grams—a handful—of nuts every day are at less risk of heart disease and diabetes, weigh less and are likely to live longer, they said. That helping handful "contains an abundance of nutrients that are linked to concentration, memory, stress reduction, sleep improvement and energy", so is the perfect after-school snack for studying teens as part of a healthy balanced diet, or as a pick-me-up for adults in the workplace, they added.
For kids especially, however, Ms Debenham and Ms Parker said that children have "additional nutritional needs" for growth and development, and thus it is crucial that parents be considerate about what goes into the school lunchboxes.
"Nuts, including almonds, are a valuable inclusion in children's diets because they are a particularly nutritious food. They are rich in healthy, heart-smart monounsaturated and polyunsaturated fats, high in dietary fibre and provide an excellent source of plant proteins," they said.
For kids who don't like almonds, there are ways that parents can make them more fun and accessible as well.
"Almonds make a convenient, healthy and filling snack and are a good replacement for less healthy snack foods such as chips, biscuits, cakes and lollies. Almonds are very versatile and there are a variety of ways parents can offer them to children that will excite and ignite their taste buds," they advised.
"[You can incorporate] almonds into baked goods, or perhaps offering almond butter on wholegrain crackers or with celery sticks. You can even try sprinkling some crushed almonds on your kid's breakfast cereal in the morning."
And, in encouraging kids to eat healthier food across the board, the pair suggested that parents ensure diversity of dietary options so as to garner optimal nutrition levels.
"Remember that kids' taste buds are constantly changing, so it is important to continue to offer healthy foods even if they don't like them the first time round. You can also try offering them in a variety of ways and incorporat[ing] them into different meals where possible," they said.
"One great way to get your kids to eat healthy foods is to stock healthy foods in your kitchen and make them accessible for your kids to eat. For example, always have a fruit bowl available so your kids can help themselves, cut up veggie sticks and have hummus dip in the fridge, or you can make up small, snack-size portions of almonds and dried fruits."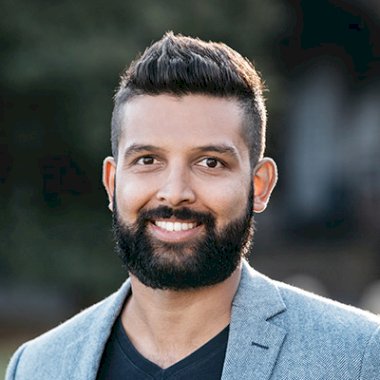 Jerome Doraisamy is a senior writer for Lawyers Weekly and Wellness Daily at Momentum Media.
Before joining the team in early 2018, Jerome is admitted as a solicitor in New South Wales and, prior to joining the team in early 2018, he worked in both commercial and governmental legal roles and has worked as a public speaker and consultant to law firms, universities and high schools across the country and internationally. He is also the author of The Wellness Doctrines self-help book series and is an adjunct lecturer at The University of Western Australia.
Jerome graduated from the University of Technology, Sydney with a Bachelor of Laws and Bachelor of Arts in Communication (Social Inquiry).
You can email Jerome at: [email protected] 
"Kindness is the language that the deaf can hear and the blind can see." – Mark Twain