Why women are getting botox from their dentists
Australians are no longer visiting the dentist just for the biannual dental check – increasingly, anti-wrinkle injections and dermal fillers are being included in such visits, according to one professional. 
Refresh Dental Spa's Dr Kristina Cain said it makes sense that dentists are becoming "go-to clinicians" to undertake injectable procedures like botox. 
"We're very good injectors, we are highly skilled in the anatomy of the face and we really understand the head and neck's functionality," she explained. 
"Botox has a big place in dentistry: it can help relieve chronic jaw pain, reduce problems such as grinding that can wear teeth away and dramatically improve gummy or asymmetrical smiles." 
A few years ago, dentistry and comestic injectables were seen as a controversial mix, she said, but logically, dentists are highly skilled at assessing the balance and overall aesthetics of the face, she surmised. 
"Dentistry has really evolved as a profession. We can now treat patients in a much more holistic way and when they confide to us about insecurities they have about their mouth or face, we are now well positioned to come up with a solution." 
Some of the benefits of getting botox at the dentist, Dr Cain outlined, are: 
•    Facial professionals: dentists are experts in the anatomy of the head and neck and really understand the symmetry of the face, so they are well positioned to help find a solution for any area that's of concern, she argued.
•    Skilled injectors: dentists are highly skilled at injecting highly sensitive, hard to reach areas inside the mouth and have a comprehensive understanding of how the face functions, she said.
•    Clinical environment: dental surgeries adhere to the highest level of hygiene and cleanliness; and
•    Holistic approach: dental clinics are now much more than places to treat gums and teeth, she noted, and can take an overall holistic approach to solve both the medical and aesthetic needs of patients.
"Everyone wants that perfect 'Hollywood' smile, but if you're showing too much gum, that can make a person feel very self-conscious. I had a patient who felt very self-conscious about her gummy smile, but after an injectable muscle relaxing treatment, she had more confidence at work and in her love life," Dr Cain reflected. 
"Botox is also extremely effective in treating debilitating jaw pain from TMJ (temporomandibular joint dysfunction) issues, it can assist by relaxing the masseter or temporalis muscle and for some it can bring immediate relief when other traditional treatments have failed." 
How dentists can now treat their patients is extremely exciting, she concluded, as they can offer advice and educate them in different treatment to achieve certain goals. 
"I don't think you need to be a psychologist to see that if a person feels more confident about their appearance, it will flow into all areas of their life," she said.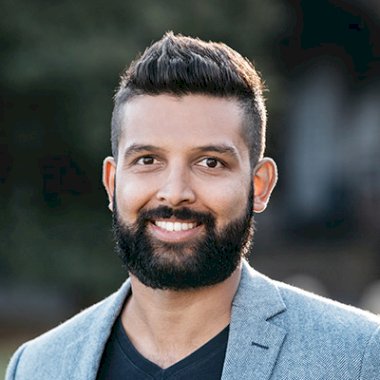 Jerome Doraisamy is a senior writer for Lawyers Weekly and Wellness Daily at Momentum Media.
Before joining the team in early 2018, Jerome is admitted as a solicitor in New South Wales and, prior to joining the team in early 2018, he worked in both commercial and governmental legal roles and has worked as a public speaker and consultant to law firms, universities and high schools across the country and internationally. He is also the author of The Wellness Doctrines self-help book series and is an adjunct lecturer at The University of Western Australia.
Jerome graduated from the University of Technology, Sydney with a Bachelor of Laws and Bachelor of Arts in Communication (Social Inquiry).
You can email Jerome at: [email protected] 
"Kindness is the language that the deaf can hear and the blind can see." – Mark Twain