Why cooking and baking is so good for my wellness
When my health was at its worst, I realised how mindful it can be to put together a nice dinner or dessert and garner a sense of accomplishment.
Growing up, my prowess in the kitchen barely extended further than cheese on toast or a bowl of cereal. It wasn't for lack of opportunity to learn; I simply wasn't that interested in cooking and baking as a teenager.
As I approached the end of my time at university, however, I decided that it was finally time for me to roll up my sleeves and learn (I may also have been prompted by having moved out of home for the first time, but whatever).
What I wasn't prepared for was just how important cooking and baking would become for me in aiding my health and wellbeing.
When I finished my degree, I was spending most of my days at home. The graduate job I thought I'd have hadn't come through but, even if it had been available, I wouldn't have been in an emotional or psychological state to work a full-time job.
With all of my family and then-girlfriend overseas, and my roommates working, I needed things to do each day to get through. Being in the kitchen was something I wouldn't have expected to be so useful. I was in need of a project – teaching myself to cook and bake (using recipes from my mum, sister, cookbooks and the internet) proved to be an invaluable project in motivating me and giving me chances to make small achievements on a day-to-day level.
Cooking and baking was, for me, rather therapeutic. Some people get that level of value out of cleaning or vacuuming, but I found that being able to produce a meal or dessert from scratch, and experience the end result, gave me an outlet through which I could feel accomplished. There were few things better for me in those days than receiving compliments for serving up a delicious dinner.
These days, I'm a pretty decent cook. My favourite things to make are chocolate brownies, chicken stews, Thai curries, shepherd's pie and roast lamb. I absolutely love hosting dinner parties, as it gives me an outlet to showcase some domestic skills and feel like I am providing, literally and metaphorically, for the people in my life whom I love.
Working professionals should – if they aren't already – look to the kitchen for stress relief and holistic balance. It forces you to focus on a singular activity (thus removing you intellectually from the stresses of the office); it is character-building and teaches you life skills, and allows you to accomplish and provide for yourself and those around you, which relieves stress and anxiety.
Of course, it may seem too difficult to cook full meals every night when you come home from work, no matter what time it is. So, start small: simple, 10-to-15-minute meals can be done at any time of day. Alternatively, cook meals for the week on Sunday afternoon so that your weeknights are free.
Whatever way you choose to do it, give it a go. If you're like me, it may be something you would never have considered before, but it could end up being one that, moving forward, you wouldn't want to be without.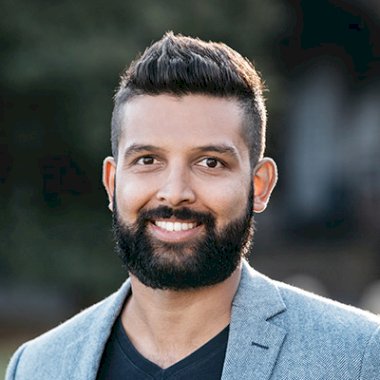 Jerome Doraisamy is a senior writer for Lawyers Weekly and Wellness Daily at Momentum Media.
Before joining the team in early 2018, Jerome is admitted as a solicitor in New South Wales and, prior to joining the team in early 2018, he worked in both commercial and governmental legal roles and has worked as a public speaker and consultant to law firms, universities and high schools across the country and internationally. He is also the author of The Wellness Doctrines self-help book series and is an adjunct lecturer at The University of Western Australia.
Jerome graduated from the University of Technology, Sydney with a Bachelor of Laws and Bachelor of Arts in Communication (Social Inquiry).
You can email Jerome at: [email protected] 
"Kindness is the language that the deaf can hear and the blind can see." – Mark Twain