Which Australian towns have the greatest risk of stroke?
A new report has shown the 10 hotspots in Australia for high blood pressure, thereby revealing which communities have higher risk of stroke.
The Australia Under Pressure – Australia's Biggest Blood Pressure Check report, compiled by Stroke Foundation and SiSU Health Group, called on Australians to be aware of their stroke risk and how to manage it.
According to the report, the top 10 towns in Australia for high blood pressure are:
• Schofields, NSW (46 per cent)
• Sunbury, VIC (36 per cent) 
• Nailsworth, SA (35 per cent) 
• Currency Creek, SA (35 per cent) 
• Stepney, SA (34 per cent) 
• Renmark, SA (34 per cent) 
• Pacific Palms, NSW (33 per cent) 
• Miandetta, TAS (31 per cent) 
• Templestowe, VIC (30 per cent)
• Kalapa, QLD (30 per cent)
NB: The list excludes postcodes with fewer than 100 health checks completed. Data is limited to areas where SiSU Health Stations were located.
Of the more than 500,000 free health checks delivered by SiSU in 2018, 15 per cent of participants had high blood pressure (hypertension), and men were found to be at higher risk than women.
Stroke Foundation's health promotion advisory subcommittee chair, associate professor Seana Gall, said more than 80 per cent of people who recorded high blood pressure did not know they had it prior to their health check.
"High blood pressure is the largest modifiable risk factor for stroke, yet it can have no immediate symptoms," she said.
"Over time, high blood pressure puts extra stress on blood vessel walls. This can cause them to narrow or break down, eventually leading to a stroke. High blood pressure is preventable, and it is manageable, but the first step is getting your blood pressure checked."
Stroke can change lives in an instant, SiSU said in a statement, noting that it strikes the brain, which controls everything we do, including our thoughts and movements. Stroke is one of Australia's biggest killers and a leading cause of disability, it continued.
"The higher your blood pressure, the greater your risk of stroke. However, it can be managed through medication and prevented by avoiding smoking, eating a healthy diet, being physically active, maintaining a healthy weight and reducing alcohol consumption."
"Six million Australians live with high blood pressure, but it remains uncontrolled or untreated in 4.1 million of them."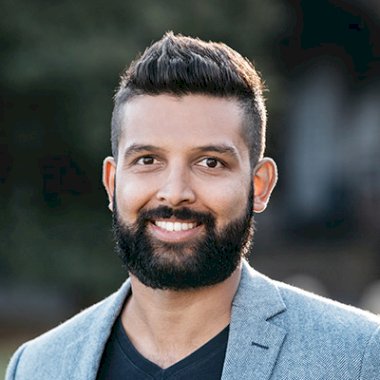 Jerome Doraisamy is a senior writer for Lawyers Weekly and Wellness Daily at Momentum Media.
Before joining the team in early 2018, Jerome is admitted as a solicitor in New South Wales and, prior to joining the team in early 2018, he worked in both commercial and governmental legal roles and has worked as a public speaker and consultant to law firms, universities and high schools across the country and internationally. He is also the author of The Wellness Doctrines self-help book series and is an adjunct lecturer at The University of Western Australia.
Jerome graduated from the University of Technology, Sydney with a Bachelor of Laws and Bachelor of Arts in Communication (Social Inquiry).
You can email Jerome at: [email protected] 
"Kindness is the language that the deaf can hear and the blind can see." – Mark Twain