What stops smokers from exploring quitting strategies?
According to a new report, misinformation, lack of access and confusion prevent many smokers from considering smoke-free alternatives.
A new whitepaper from Phillip Morris International, titled Unsmoke: Clearing the Way for Change, based on findings from an international study done in conjunction with research firm Povaddo, has found that while the best choice is to quit cigarettes and nicotine altogether, the reality is that many people don't.
The survey – conducted in 13 countries, including Australia, among adults aged 21 to 74 – and the paper centre around two core themes: the impact of smoking on personal relationships and the lack of information available about smoke-free products.
The survey revealed some of the barriers that might be preventing smokers from considering smoke-free alternatives over continued smoking, Phillip Morris said in a statement.
"Smoke-free products such as e-cigarettes or heated tobacco products [that] do not burn and do not produce smoke have the potential to emit significantly lower levels of harmful chemicals," the company said.
"Unfortunately, Australians are not given this option as Australia is the only OECD country other than Turkey that effectively prohibits the sale of these products. It's time the Australian government legalised smoke-free products to give adult smokers a less harmful alternative to cigarettes."
"In Australia, official statistics show that despite some of the world's strictest tobacco control measures, the smoking rate has remained relatively similar since 2014."
Phillip Morris said findings from the Australian whitepaper survey revealed that 82 per cent of respondents agreed it was important for the government to dedicate time and resources to reducing smoking rates and that a better conversation with smokers was needed.
"An overwhelming majority (83 per cent) of Australian respondents said regulation and taxation alone would not succeed in making a country smoke-free while 87 per cent said smokers should have access to and accurate information about smoke-free products," it noted.
"Only 43 per cent of Australians said they had the information needed to make an informed choice about smoke-free products, while 70 per cent said tobacco companies could play a role in working with governments, regulators and public health experts to ensure smokers had the appropriate information about those products."
Phillip Morris COO Jacek Olczak said: "There is currently a tremendous amount of misinformation circulating about smoke-free products, and this is causing confusion. It is one of the biggest hurdles the world faces in becoming smoke-free."
"The reality is there are better options available to adult smokers who don't quit. There urgently needs to be a new global conversation – based on scientific research and facts – about these alternatives."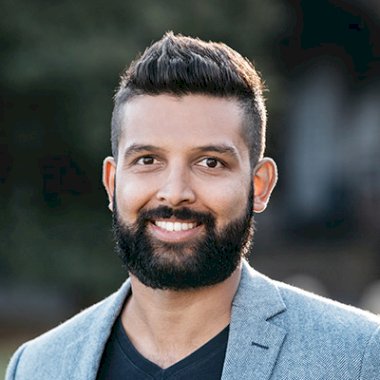 Jerome Doraisamy is a senior writer for Lawyers Weekly and Wellness Daily at Momentum Media.
Before joining the team in early 2018, Jerome is admitted as a solicitor in New South Wales and, prior to joining the team in early 2018, he worked in both commercial and governmental legal roles and has worked as a public speaker and consultant to law firms, universities and high schools across the country and internationally. He is also the author of The Wellness Doctrines self-help book series and is an adjunct lecturer at The University of Western Australia.
Jerome graduated from the University of Technology, Sydney with a Bachelor of Laws and Bachelor of Arts in Communication (Social Inquiry).
You can email Jerome at: [email protected] 
"Kindness is the language that the deaf can hear and the blind can see." – Mark Twain