Want a body like a boxer? Read this
Training like you're going to step into the ring can not only help you achieve your physical goals, but also serve as a mindful or meditative release, according to an amateur boxer. 
Richie Marriott, a partnerships manager with Wellness Daily parent company Momentum Media (pictured, in blue), started amateur boxing three years ago for fitness reasons and to better learn combat techniques. Since deciding to step up to competition, he has had two amateur bouts, both of which he won by unanimous decision. 
He is currently positioning himself for a bout for the New South Wales Middleweight State Title in November of this year. 
"I love it for health and wellbeing, because when you're in the ring, nothing else matters but the moment right there and then," he explained. 
"It's not only a great workout, it's also like meditation for me… you just might get punched in the head whilst you meditate!"
Mr Marriott said that training for a fight can be replicated by anyone simply looking for more discipline and/or fast results, as you have to focus your attention on what you're trying to achieve. 
"When I'm in the build-up period for a fight, I go into 'tunnel vision mode', where all I'm thinking about is the end result of winning," he said. 
"To get a win, you have to be physically ready, but being mentally ready is even more important, I think."
He suggested five key strategies: 
Cut out any alcohol for eight weeks
"This can be difficult, and I often end up having the odd sneaky beer, but the key here is to not let that sneaky beer snowball into 10," he advised. 
"Realistically, even if it doesn't have the biggest impact physically, for me it would be more mentally damaging." 
As such, he suggests being strict on yourself, so as to not let yourself and your goals down. 
Cut out carbohydrates after 5pm
This is "quite controversial", Mr Marriott ceded, as he said "most websites say carbs in the evening are good for you". But carbs that aren't used or are excessive get stored as fat, he argued. And in the evenings after boxing, he simply likes to chill out and get an early night's sleep, and as such, he doesn't feel that he needs that extra boost. 
"Plus, I eat a lot of carbs pre-5pm to get all the energy I need for the training," he added.  
Do cardio workouts in the AM
"My aim when I'm training is to get down from around 82kg to 75kg, and since you typically have around eight weeks to do this, you have to do it in a way where you're not sacrificing muscle," he said. 
"Often, I'm actually building muscle, so you have to shred fat." 
The best way to do this, he suggested, is to get up and go in the mornings. 
Stick to a healthy diet
Avoid junk food as much as you can, he noted. 
"You can have maybe one or two cheat days throughout an eight-week period, [and in that time] I'll smash a pizza or something similar."
"But, basically, you should be having fruit, protein, vitamin smoothies first thing in the morning; eggs and spinach in a wrap or on toast around 11am; rice, salad and chicken for lunch and again around 4-5pm; then a tuna salad in the evening," he outlined. 
"A high intake will help you keep and grow muscle, but it must be complemented with a lot of exercise, too!"
Have a strict gym routine
Mr Marriott listed a weekly exercise regimen to achieve that desired boxer's body: "You should do hill sprints twice a week in the AM, skipping twice a week, jogging at least once a week, weights sessions six times per week and sparring sessions three times each week." 
He did note that he has a tendency to over-train, and as such the aforementioned regimen may not suit everyone. 
But, he added, "by putting in everything you can and giving 110 per cent in training", you put yourself in the best possible position to achieve your identified goals. 
"As long as you know you've put everything into the build-up and training, really, it doesn't matter what happens on the night – assuming you've done everything, the rest will fall into place," he said. 
***
The time frame on such strategies can also be flexible, he added, and even a four-week regimen would "see a huge difference". 
For those who aren't stepping into the ring, as Mr Marriott does, we can at least take away that such discipline and routine – via "tunnel vision mode" – can make us better placed to achieve individual targets.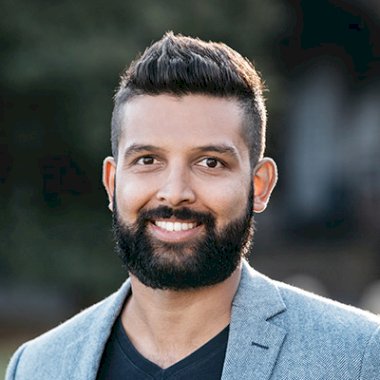 Jerome Doraisamy is a senior writer for Lawyers Weekly and Wellness Daily at Momentum Media.
Before joining the team in early 2018, Jerome is admitted as a solicitor in New South Wales and, prior to joining the team in early 2018, he worked in both commercial and governmental legal roles and has worked as a public speaker and consultant to law firms, universities and high schools across the country and internationally. He is also the author of The Wellness Doctrines self-help book series and is an adjunct lecturer at The University of Western Australia.
Jerome graduated from the University of Technology, Sydney with a Bachelor of Laws and Bachelor of Arts in Communication (Social Inquiry).
You can email Jerome at: [email protected] 
"Kindness is the language that the deaf can hear and the blind can see." – Mark Twain