Top tips to save money on mental health services
Mental health ailments will affect almost half of Australians, but for all of us, it is important to be aware of the myriad avenues through which we can engage in self-care without breaking the bank.
According to comparethemarket.com.au household savings expert Abigail Koch, it's no surprise that $9 billion is being spent on mental health care every year in Australia, what with almost all of us affected by such ailments either directly or via those in our immediate circles. 
"Still, treatment for any health issues can be expensive, and mental illness is no exception, but there are plenty of ways to reduce the costs that Aussies may not be aware of," she said. 
"With many services moving online, mental health treatment is no different: apps and free counselling sessions can be found at the click of a button. Private health insurance also offers a range of extras and benefits, to help cover psychologist fees, in-hospital psychiatric care and addiction rehabilitation.
Whether you are a pensioner or a young adult, comparethemarket.com.au is a free tool to help you compare health insurance products, to find a policy that best suits your individual health needs."
comparethemarket.com.au outlined eight ways to reduce the cost of mental health services: 
Access Medicare rebates for up to 10 allied mental health services a year
Patients who have been diagnosed with a mental health condition can receive Medicare rebates for some mental health services by GPs, psychiatrists, psychologists, and some social workers and occupational therapists, she explained. 
"The rebates are available for up to 10 individual and 10 group allied mental health sessions. To receive the rebates, patients need to be referred by a GP under a Mental Health Treatment Plan first, or a psychiatrist or paediatrician," Ms Koch said. 
"According to the Australian Psychological Society, the recommended psychologist fee for a 45- to 60-minute consultation has been set at $250 and, depending on the type of appointment and the consultation length, Medicare will often rebate more than 50 per cent." 
Hospital and extras insurance policies cover a range of services
"For some extras policies, rebates from around $70-120 are available for psychology sessions. Some mid- to top-tier hospital policies also provide cover for psychiatric care and drug and alcohol rehabilitation in a private hospital," she said. 
Since 1 April 2018, people with private health insurance who have held their cover for at least two months, have been able to upgrade their policy to a level that includes in-hospital psychiatric treatment in a private hospital, without having to serve the usual two-month waiting period, she noted.
Retired pensioners and health card holders have access to psychologists who bulk bill
Aged pensioners or health care card holders should check payment arrangements with their healthcare provider prior to undergoing mental health treatment, as they will receive significant benefits such as bulk billed visits, higher benefits and cheaper medicine, she suggested. 
Free mental health apps
"There are plenty of services provided by free apps such as ReachOut Breathe, which reduces anxiety by helping users to control their breathing and heart rate using the phone's camera," she advised. 
"Black Dog Snapshot can provide feedback to reduce stress and anxiety levels. There is also Equipt, a free app developed by The Police Association Victoria for officers and their families, to help connect them with support services, and strengthen their physical, emotional and social wellbeing." 
Access provisions at work
"Some companies offer free mental health services to their employees or paid mental health days of leave with no doctor's note required. Employee Assistance Programs are designed to enhance the emotional, mental and psychological wellbeing of employees and their immediate family members, and usually offer a limited number of free counselling sessions every year," she said. 
If you have counselling needs then follow up with your HR consultant to see if your workplace has access to this program, she added.
Free telephone counselling sessions
A variety of phone counselling sessions are available at any time, she said. 
"Lifeline is for anyone having a personal crisis, Kids Helpline does phone chats for two-to-25-year-olds, while Suicide Call Back Service is there for those thinking about suicide. MensLine offers both telephone and online services and is available for men going through difficult times." 
Access online therapy sessions
If talking over the phone does not suit, there are free and low-fee online programs for people experiencing anxiety, depression or other related conditions, she pointed out. 
"These include This Way Up, which offers online courses from $35-59 that extend for several months. There are ones designed for children and young adults, such as The BRAVE Program, which prevents and treats childhood and adolescent anxiety, and MoodGYM, which helps manage symptoms of depression and anxiety. myCompass and e-couch provide self-help interactive programs to address any levels of stress, anxiety and depression." 
Free services for veterans
"Organisations like Veterans and Veterans Families Counselling Service offer free, nation-wide counselling and support for war and service-related mental health conditions, such as post-traumatic stress disorder (PTSD), anxiety and depression," she concluded.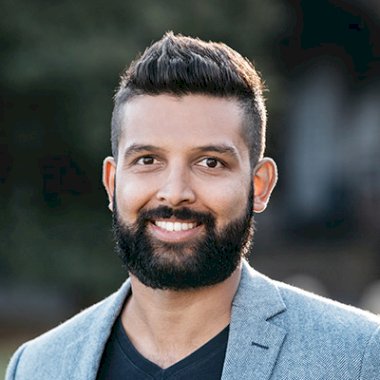 Jerome Doraisamy is a senior writer for Lawyers Weekly and Wellness Daily at Momentum Media.
Before joining the team in early 2018, Jerome is admitted as a solicitor in New South Wales and, prior to joining the team in early 2018, he worked in both commercial and governmental legal roles and has worked as a public speaker and consultant to law firms, universities and high schools across the country and internationally. He is also the author of The Wellness Doctrines self-help book series and is an adjunct lecturer at The University of Western Australia.
Jerome graduated from the University of Technology, Sydney with a Bachelor of Laws and Bachelor of Arts in Communication (Social Inquiry).
You can email Jerome at: [email protected] 
"Kindness is the language that the deaf can hear and the blind can see." – Mark Twain