The time is now to fund breastfeeding research
The new Australia-wide breastfeeding strategy has been welcomed by a leading researcher in the space, who also called for all recommendations of the strategy to be implemented.
Speaking in the wake of World Breastfeeding Week, La Trobe associate professor Lisa Amir – a GP and lactation consultant who served on the expert reference group for the newly released Australian National Breastfeeding Strategy – said a country-wide public health campaign needs to be expertly designed, well-funded and sustained in order to bring about attitudinal and behavioural change.
"Currently, the infant formula industry is a $66 billion global business, with the means to craft slick publicity campaigns targeting new parents and health professionals, so public health campaigns to support and empower breastfeeding parents are long overdue," she said.
"To improve Australia's breastfeeding rate, we need better policy coordination, monitoring, research and evaluation," she said.
The strategy, Associate Professor Amir noted, aims to increase the proportion of babies in Australia who are exclusively breastfed to around six months of age from the present rate of 15 per cent to 50 per cent by 2025.
The strategy also outlines that "Australia provides an enabling and empowering environment that protects, promotes, supports and values breastfeeding as the biological and social norm for infant and young child-feeding, but there has never been a national education program on breastfeeding".
She welcomed the strategy's recommendations for the Commonwealth to convene a national breastfeeding advisory committee, introduce five-yearly infant feeding surveys and support research around breastfeeding through the Medical Research Future Fund.
She further called for full funding of all of these initiatives.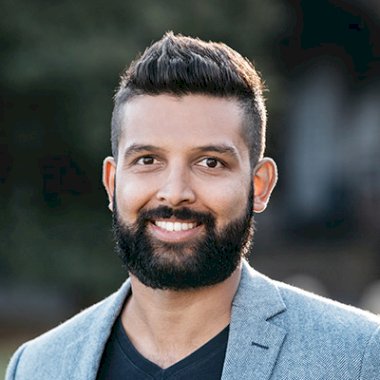 Jerome Doraisamy is a senior writer for Lawyers Weekly and Wellness Daily at Momentum Media.
Before joining the team in early 2018, Jerome is admitted as a solicitor in New South Wales and, prior to joining the team in early 2018, he worked in both commercial and governmental legal roles and has worked as a public speaker and consultant to law firms, universities and high schools across the country and internationally. He is also the author of The Wellness Doctrines self-help book series and is an adjunct lecturer at The University of Western Australia.
Jerome graduated from the University of Technology, Sydney with a Bachelor of Laws and Bachelor of Arts in Communication (Social Inquiry).
You can email Jerome at: [email protected] 
"Kindness is the language that the deaf can hear and the blind can see." – Mark Twain