The secrets to long life expectancy
There are five factors that have the strongest correlation with a high life expectancy, no matter what country one lives in, according to Compare the Market. 
In its Key to a Long Life study, UK-based price comparison website Compare the Market found that the top five factors that correlate with a higher life expectancy were nutrition and medical care (89.53 per cent), environmental quality (75.45 per cent), access to information and communications (75.05 per cent), wealth/capita (74.19 per cent) and adult literacy rate (71.03 per cent). 
Conversely, the five factors that corresponded most strongly with a shorter life expectancy – of the 20 factors studied in the research – were employment (-21.44 per cent), tolerance of immigrants (-0.64 per cent), availability of affordable housing (20.84 per cent), political rights (51.77 per cent) and happiness (52 per cent). 
With nutrition and medical care having the strongest correlation to life expectancy, Japan tops the leaderboard, the website found. 
"The country has been highlighted for its healthy diet, hygiene and encouragement of exercise amongst all ages. With an average life expectancy of 85 years old, Japan has some of the best healthcare and nutrition ratings around the world, with research showing that this factor directly affects how long we can expect to live," it said in response to its findings. 
The research also found that Central African Republic has one of the lowest scores for both nutrition and medical care, and also access to information and communications. 
"The country has the lowest life expectancy in the world, with the average being around 51 years old. This is related to a number of factors including conflict, displacement of population and high mortality rates from infectious disease."
Compare the Market head of product (life insurance) Dan Huston said: "Whilst analysing the data for our Key to Life index, not only did we find that nutrition and medical care directly affected a nation's average life expectancy, but we're also seeing how global warming and harmful emissions have a negative effect on our health and the overall length of our lives."
"It may come as a surprise that happiness placed as one of the lower ranking keys to a longer life, but the correlation between other basic factors, including access to the internet and wealth, prove that they help to build more fulfilled, longer lives in nations around the world," he said. 
Another key finding was that living in a cleaner environment can add 19.65 years to one's life expectancy.
"When comparing the top 15 cleanest countries to the bottom 15, such as Afghanistan, Central African Republic, Uzbekistan and Cameroon, the study found that the difference in average life expectancies was 19.65 years," Compare the Market said.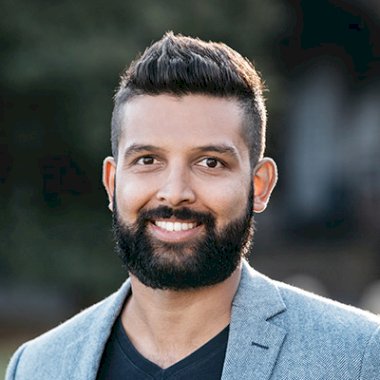 Jerome Doraisamy is a senior writer for Lawyers Weekly and Wellness Daily at Momentum Media.
Before joining the team in early 2018, Jerome is admitted as a solicitor in New South Wales and, prior to joining the team in early 2018, he worked in both commercial and governmental legal roles and has worked as a public speaker and consultant to law firms, universities and high schools across the country and internationally. He is also the author of The Wellness Doctrines self-help book series and is an adjunct lecturer at The University of Western Australia.
Jerome graduated from the University of Technology, Sydney with a Bachelor of Laws and Bachelor of Arts in Communication (Social Inquiry).
You can email Jerome at: [email protected] 
"Kindness is the language that the deaf can hear and the blind can see." – Mark Twain