The other energy crisis plaguing Australians
While our politicians continue to bicker about Adani, the cost of electricity and blackouts in South Australia, there is another energy crisis unfolding among Australians, significantly impacting upon our health and wellbeing. 
Inadequate sleep, meals missed and a lack of exercise are all contributing factors to an overall lack of energy among Australians for everyday activities, which is affecting our productivity and, ultimately, the national economy. 
That is the view of Energx, a research entity at the University of Sydney, whose new reported titled, 'Why are we so tired?' has painted a "depressing" picture" of our energy levels. 
On average, the survey of 1,200 people found, Australian women feel they have the energy for themselves and important activities on only four out of every 10 days, and men feel that they have sufficient energy on just five out of 10 days. 
The report shows, University of Sydney senior lecturer Dr Stefan Volk said, that Australia is experiencing a human energy crisis. 
"One of the symptoms of this is an epidemic of sleep deprivation," he said. 
"Sleep allows our brain to regenerate and our body to revitalise. Unfortunately, in the corporate world there is still a widespread perception that sleep is a waste of time and that people who sleep less are more productive." 
Survey respondents also reported having at least seven hours of sleep on only six out of 10 days, and of waking feeling refreshed on just four out of 10 days. 
Only 25 per cent of women say they are in bed by 11pm, and just 20 per cent of men reported the same.
When it came to eating habits, energy reserves similarly went begging, with the majority of respondents having skipped meals on more than three out of 10 days and eating the recommended serving of fruit and vegetables on only five out of 10 days. 
"Food provides glucose and the healthier the food, the longer we have a sufficient blood glucose level after a meal," Mr Volk explained. 
"Glucose is often referred to as brain fuel and our mental performance suffers when we don't have enough of it in our blood." 
Water intake was similarly concerning, with just 31 per cent of women and 27 per cent of men reporting sufficient hydration levels. 
When it came to exercise, the report found that "Australians are not moving enough or at all". 
Just 31 per cent of women and 28 per cent of men undertake adequate levels of cardio, 39 per cent of women and 36 per cent of men do enough weight training, and only 44 per cent of women and 45 per cent of men report being sufficiently flexible. 
"A balanced exercise regimen should include a mix of cardio for heart health, weights for lean muscle mass and strong bones and flexibility to maintain mobility and posture," the report said. 
Ultimately, a greater focus on ensuring and maintaining energy levels is fundamentally important for personal and professional productivity, the report found. 
"It is important for leaders to recognise that people's individual and collective energy can be actively managed by assessing and building their energy intelligence," Mr Volk said. 
"Once developed, this allows individuals and teams to take more responsibility for their energy, wellbeing and performance."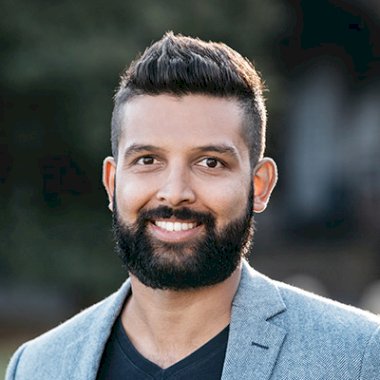 Jerome Doraisamy is a senior writer for Lawyers Weekly and Wellness Daily at Momentum Media.
Before joining the team in early 2018, Jerome is admitted as a solicitor in New South Wales and, prior to joining the team in early 2018, he worked in both commercial and governmental legal roles and has worked as a public speaker and consultant to law firms, universities and high schools across the country and internationally. He is also the author of The Wellness Doctrines self-help book series and is an adjunct lecturer at The University of Western Australia.
Jerome graduated from the University of Technology, Sydney with a Bachelor of Laws and Bachelor of Arts in Communication (Social Inquiry).
You can email Jerome at: [email protected] 
"Kindness is the language that the deaf can hear and the blind can see." – Mark Twain