Taking the piss for better health
Frustrated and wanting more information about the health of herself and her kids, a Sydney mum-of-two is championing the benefits of at-home urine tests to tell us more about the state of our physical wellbeing. 
Sophie Castleman, in conversation with Wellness Daily, argued that at-home urine testing should be just another way to access useful information about our health, noting that it can be done from the privacy of the home. 
"I knew there were markers in our wee which could tell us about our health. I could take my own body temperature, so it followed that I should be able to check what's in my urine," she explained. 
Using such at-home tests is crucial for early detection and, thus early prevention, she said, of more serious health issues. 
She has launched a national-first urine test, We Test – developed in conjunction with kidney specialist Associate Professor David Gracey – which provides the user with feedback on several different health indicators, giving clues about ketones, dehydration, glucose, protein, vitamin C, pH levels, white blood cells, nitrite, urobilinogen and blood. 
If results convey that one's urine is outside a normal range, the We Test card will let the user know that a doctor should be consulted. 
"It's also a great way to test for the state of your children's health, particularly young children and babies who may not be able to communicate symptoms effectively," she added. 
In the context of our workplaces, she said that encouraging early detection of any health issues should be made a part of any employer initiatives. 
"Workplaces are becoming more and more interested in promoting the health of their employees and urine testing gives invaluable feedback on the state of one's health," she said. 
"It can provide a snapshot of an employee's health and a gauge as to whether a visit to the doctor might be necessary."
In response to questioning about social stigma of such a health strategy, Ms Castleman said urine analysis had been carried out by healthcare professionals for decades, and thus it wouldn't be so foreign to many people. 
"I feel like the benefits of this kind of insight into your health would outweigh any stigma associated with it. Also, the whole process is very private, and can be carried out discreetly in your home," she said. 
Further to this, Australians should, in general, be more open minded about such "alternative" methods of monitoring health and wellbeing, as the more information we have about our health, the better, she said, as it gives us more freedom to make informed choices and provides more opportunity for early detection and intervention. 
"[But people must remember] that methods such as at-home urine testing by no means replace a visit to the GP – it's about self-testing, not self-diagnosing," she advised. 
"Just like a thermometer can tell you that you've got a temperature but not why you've got a temperature, you need a doctor to do that."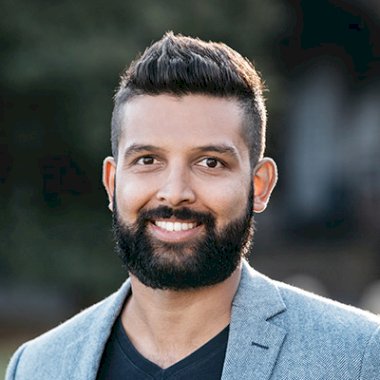 Jerome Doraisamy is a senior writer for Lawyers Weekly and Wellness Daily at Momentum Media.
Before joining the team in early 2018, Jerome is admitted as a solicitor in New South Wales and, prior to joining the team in early 2018, he worked in both commercial and governmental legal roles and has worked as a public speaker and consultant to law firms, universities and high schools across the country and internationally. He is also the author of The Wellness Doctrines self-help book series and is an adjunct lecturer at The University of Western Australia.
Jerome graduated from the University of Technology, Sydney with a Bachelor of Laws and Bachelor of Arts in Communication (Social Inquiry).
You can email Jerome at: [email protected] 
"Kindness is the language that the deaf can hear and the blind can see." – Mark Twain