Taking multiple meds each day can put your health at risk
Using five or more medicines concurrently can place older Australians at risk of side effects, more frequent hospital visits as well as falls, according to new research.
A new study led by The University of Western Australia, in collaboration with UNSW and funded by the NHMRC Centre of Research Excellence in Medicines and Ageing, found a 52 per cent increase in the number of people taking five medicines or more between 2006 and 2017, rising to an estimated 935,240 people in 2017, with people in their 80s most likely to take five medicines or more a day.
Dr Amy Page of the UWA Centre for Optimisation of Medicines said that while the increase could be attributable to a growing ageing population, "it was clear that there was work to be done to ensure medication management balanced the potential for benefits against the potential for harm".
"The medicines we looked at do not include medicines purchased without a prescription such as vitamins, minerals, herbal supplements or medicines not listed on the Pharmaceutical Benefits Scheme, meaning that the estimates in the paper may be conservative," she said.
"The rates in comparable years are also much higher in Australia than in the US or the UK."
"There have been many awareness-raising activities in recent times about the risks of taking multiple medicines, and there is evidence of poor health outcomes in older people. However, the number of older people taking multiple medicines has increased," she continued.
"Strategies to increase people's understanding of the potential risks involved in taking multiple medications are needed that target both health professionals and the public. Taking multiple medications may be necessary, but it needs to be carefully assessed by a medical professional and balanced against the potential risks."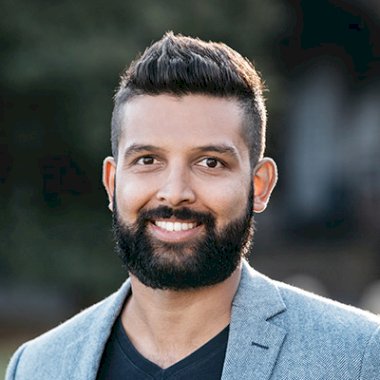 Jerome Doraisamy is a senior writer for Lawyers Weekly and Wellness Daily at Momentum Media.
Before joining the team in early 2018, Jerome is admitted as a solicitor in New South Wales and, prior to joining the team in early 2018, he worked in both commercial and governmental legal roles and has worked as a public speaker and consultant to law firms, universities and high schools across the country and internationally. He is also the author of The Wellness Doctrines self-help book series and is an adjunct lecturer at The University of Western Australia.
Jerome graduated from the University of Technology, Sydney with a Bachelor of Laws and Bachelor of Arts in Communication (Social Inquiry).
You can email Jerome at: [email protected] 
"Kindness is the language that the deaf can hear and the blind can see." – Mark Twain