Sweeping changes for mental health life insurance recommended
Life insurers have been put on notice by federal parliamentarians, with new recommendations coming down for mental health codes of practice.
The parliamentary joint committee on corporations and financial services has recommended that a mandatory and enforceable Code of Practice be developed for the life insurance industry, with regards to mental health.
In addition, the committee recommended that ASIC be given increased powers to enforce that code and impose penalties on insurers who are in breach.
National mental health charity and service provider beyondblue welcomed the parliamentary recommendations.
"It is clear self-regulation on the life insurance industry has failed and it is time for independent oversight to improve transparency, accountability and effectiveness," beyondblue chief executive Georgie Harman said.
"There needs to be a seismic shift in insurers' thinking when it comes to people seeking early intervention for mental health conditions and the [parliamentary] committee recognises this."
Consumer protections that currently apply to life insurance are substantially weaker than those imposed on other financial and non-financial services, the charity said in a statement.
As such, the committee's recommendations will close "a historic anomaly" that exempts any kind of scrutiny on the claims process.
"Too often, consumers are discouraged from seeking support and early intervention for mental health conditions, out of fear it will affect their ability to insure themselves, their families and their livelihoods against unforeseen circumstances," Ms Harman said.
"It is unthinkable that there are no penalties for insurers' poor behaviour or practices and that consumers are left with little redress when their claims are denied or delayed for spurious or undisclosed reasons when they are at their most vulnerable."
beyondblue responded to the committee by calling upon the life insurance industry to take up the parliamentary recommendations, and thereby restore community confidence in their products and services.
Consumers with mental health conditions are frustrated by the delays, Ms Harman said, specifically when it comes to the number of medical assessments they are forced to undertake, invasions of privacy by insurers who access medical records, and the stigma that comes with a claims rejection for a mental health condition.
She called on the Financial Services Council to act now, in good faith, and commit to drafting a new set of protocols which can ensure people with mental health conditions are treated the same way as any other consumer who makes a legitimate claim on their life insurance policies.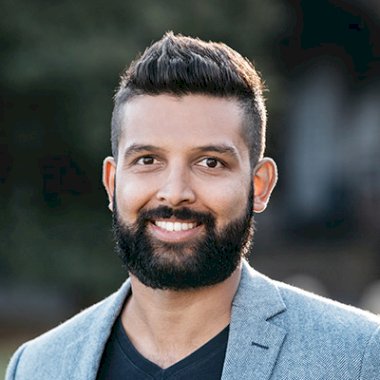 Jerome Doraisamy is a senior writer for Lawyers Weekly and Wellness Daily at Momentum Media.
Before joining the team in early 2018, Jerome is admitted as a solicitor in New South Wales and, prior to joining the team in early 2018, he worked in both commercial and governmental legal roles and has worked as a public speaker and consultant to law firms, universities and high schools across the country and internationally. He is also the author of The Wellness Doctrines self-help book series and is an adjunct lecturer at The University of Western Australia.
Jerome graduated from the University of Technology, Sydney with a Bachelor of Laws and Bachelor of Arts in Communication (Social Inquiry).
You can email Jerome at: [email protected] 
"Kindness is the language that the deaf can hear and the blind can see." – Mark Twain