Skipping breakfast may increase risk of heart disease, death
New research from the University of Iowa has shone light on just how important it is to eat breakfast every morning.
The research, published in the Journal of the American College of Cardiology, found that people who never ate breakfast had an 87 percent higher risk of death caused by cardiovascular disease than people who ate breakfast every day.
The findings support the benefits of eating breakfast daily to better promote heart health, the researchers said.
Wei Bao, assistant professor of epidemiology at the University of Iowa's College of Public Health, said healthcare providers and dietary experts have known for years the importance of eating breakfast every day.
"The early-morning calories jumpstart the body's metabolism and give people the energy and nutrients needed to start the day. But despite evidence that suggests skipping breakfast leads to increased risk of obesity, high blood pressure, type 2 diabetes and other health complications, fewer people report they are making the meal a part of their daily routine," he noted in a statement.
Mr Bao went on, saying that skipping breakfast was associated with elevated blood pressure and changes in appetite so that a person doesn't feel full and overeats later in the day.
"It also leads to harmful changes in lipid levels, such as higher levels of total cholesterol and low-density lipoprotein cholesterol, or 'bad cholesterol', which leads to an increased likelihood of cardiovascular disease."
Skipping breakfast is also a "behavioral marker for unhealthy lifestyle habits", as those who never ate breakfast were more likely to be overweight, heavy drinkers, former smokers and physically inactive, and have high cholesterol, lower incomes and poor diet quality, he said.
"These markers also can lead to increased risk of cardiovascular disease. But even after adjusting for those lifestyle factors, the authors note a significant association between skipping breakfast and cardiovascular mortality."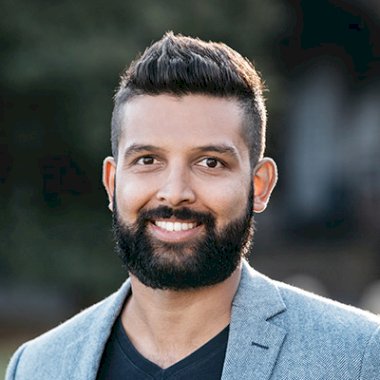 Jerome Doraisamy is a senior writer for Lawyers Weekly and Wellness Daily at Momentum Media.
Before joining the team in early 2018, Jerome is admitted as a solicitor in New South Wales and, prior to joining the team in early 2018, he worked in both commercial and governmental legal roles and has worked as a public speaker and consultant to law firms, universities and high schools across the country and internationally. He is also the author of The Wellness Doctrines self-help book series and is an adjunct lecturer at The University of Western Australia.
Jerome graduated from the University of Technology, Sydney with a Bachelor of Laws and Bachelor of Arts in Communication (Social Inquiry).
You can email Jerome at: [email protected] 
"Kindness is the language that the deaf can hear and the blind can see." – Mark Twain