Rise of vegetarianism not curbing obesity rates
New data shows that the number of vegetarians in Australia has increased. But movement away from meat-based food is not slowing our rising levels of obesity.
Over 12 per cent of Australians (almost 2.5 million people) now have diets of which the food is all, or almost all, vegetarian, marking an increase of nearly 300,000 people from four years ago. But the rising level of vegetarianism in Australia has yet to stop the increasing trend towards obesity, according to Roy Morgan.
28.5 per cent of Australians have a body mass index (BMI) of over 30 and are classified as obese, up 2.1 per cent from 2014.
Correspondingly, there are more underweight people than there were four years ago, with 2.7 per cent of Australians classified as such, up 0.2 per cent from 2014. And there are fewer Australians in the "acceptable weight" category, now sitting at 33.9 per cent, down 1.3 per cent from four years ago.
The only category that saw positive change was the "overweight" category, which now sits at 32.2 per cent (down 0.6 per cent from 2014).
Roy Morgan CEO Michele Levine said vegetarianism is an increasingly important lifestyle choice in Australia with nearly 2.5 million Australians now eating a largely vegetarian diet but noted we must acknowledge that the nation now has over 5.5 million obese adults.
"The recent protests by animal rights activists around Australia brought the focus of the Australian media back onto the issue of how Australia treats its animals. For many protesters, a key part of securing better treatment of animals is to practice and promote embracing vegetarianism – and the message is getting through to an increasing number of Australians," she said.
"Unsurprisingly it is the young singles in Australia's inner cities who are the biggest proponents of vegetarianism."
"Nearly a fifth of [this demographic] say they are vegetarians, a rate approximately 50 per cent higher than the general population. [They] are highly educated, hard working, ambitious, culturally diverse and, perhaps most importantly when it comes to vegetarianism, socially aware," she continued.
"However, despite the media attention given to vegetarians in recent days, and the increasing prevalence of the dietary choice in Australia, the nation as a whole continues to face what many refer to as an 'epidemic of obesity'."
Roy Morgan's latest analysis of trends in Australia's BMI unfortunately shows that the trend continues, Ms Levine said.
"Obesity is easily the fastest growing category of Australians and, if current trends continue, over a third of Australians could be obese within the next decade, overtaking Australians classified as 'overweight' or of an 'acceptable weight'."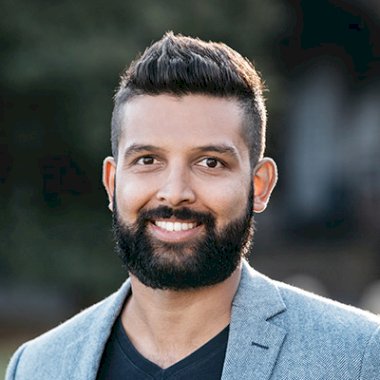 Jerome Doraisamy is a senior writer for Lawyers Weekly and Wellness Daily at Momentum Media.
Before joining the team in early 2018, Jerome is admitted as a solicitor in New South Wales and, prior to joining the team in early 2018, he worked in both commercial and governmental legal roles and has worked as a public speaker and consultant to law firms, universities and high schools across the country and internationally. He is also the author of The Wellness Doctrines self-help book series and is an adjunct lecturer at The University of Western Australia.
Jerome graduated from the University of Technology, Sydney with a Bachelor of Laws and Bachelor of Arts in Communication (Social Inquiry).
You can email Jerome at: [email protected] 
"Kindness is the language that the deaf can hear and the blind can see." – Mark Twain