People across professional services, but especially those in law, are told about the importance of being resilient. But resilience is a lie, writes The[Pre]Lawyer in Black.
How do you become more resilient?
This is the subject of many training sessions in the legal industry. Firms all over the world are offering training for their staff on how to become more resilient at work.
A hot topic in recent years, resilience is tossed around to indicate the capacity by which somebody can overcome the challenges of their day-to-day working life.
It is a lie.
Resilience training places the onus on the employee to manage their own wellness rather than on the firm to make sure the working environment is healthy.
It is seen as a rite of passage in law firms that being bullied day in and day out – having files thrown across the room at you and/or being sworn at (yes, this happens more often than people think) – is all how you build up resilience in the law.
The emphasis on resilience in the workplace equates being resilient with how much bad behaviour you can take from the people around you before your health eventually deteriorates to the point where you give up. You may be branded as weak for pulling the plug.
You do not become resilient this way, and you will in fact find ways to cope that are not healthy, such as drugs, alcohol and other destructive behaviour.
Resilience and coping are two different things.
Resilience is about how you overcome obstacles and difficulties to then become a better professional. Coping is about taking so much bad behaviour from others until you are worn down.
Resilience is not measured by how much bad behaviour you put up with.
It is up to very individual person to treat others like a human being who matters and not just a butt on a seat, and up to the firm to make sure everybody is held to this standard.
You are not weak.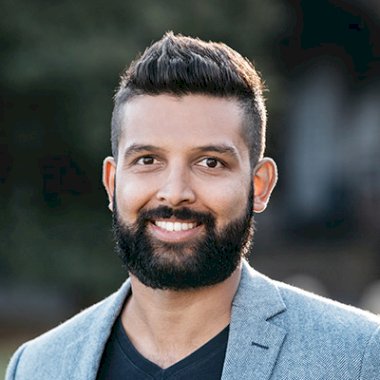 Jerome Doraisamy is a senior writer for Lawyers Weekly and Wellness Daily at Momentum Media.
Before joining the team in early 2018, Jerome is admitted as a solicitor in New South Wales and, prior to joining the team in early 2018, he worked in both commercial and governmental legal roles and has worked as a public speaker and consultant to law firms, universities and high schools across the country and internationally. He is also the author of The Wellness Doctrines self-help book series and is an adjunct lecturer at The University of Western Australia.
Jerome graduated from the University of Technology, Sydney with a Bachelor of Laws and Bachelor of Arts in Communication (Social Inquiry).
You can email Jerome at: [email protected] 
"Kindness is the language that the deaf can hear and the blind can see." – Mark Twain