Research backs mindfulness at work
Workplace relationships can benefit from staff being "mindful" and taking a breather, a new study has found.
The Griffith University report, Mindfulness beyond wellbeing: Emotion regulation and team-member exchange in the workplace, found that being higher in mindfulness was significantly and positively related to team-member exchange, and that this was mediated by emotion regulation.
Dr Amy Hakes from Griffith's School of Applied Psychology and co-researcher Carla Neale were said to conduct the research due to a gap in evidence supporting mindfulness in the workplace.
The team surveyed 496 workers of various ages across industries, including retail, admin, hospitality, health and education. Most of the professionals noted that they interacted with their teams daily or a couple times a week.
It examined "dispositional mindfulness", a person's trait or natural level of mindfulness.
Survey respondents rated their own level of dispositional mindfulness, which the research said indicated the level at which they were naturally aware or unaware of what was happening around them in a non-judgemental way.
Dr Hawkes said the study looked at whether people's dispositional mindfulness had an impact on whether they rated their co-worker relationships as cooperative and supportive.
"People who are more mindful reported higher quality relationships with their colleagues, and that seems to be explained by how they're processing and responding to what is happening," she said.
"This ability to process emotions, how they're feeling in that moment, and then respond appropriately and not snap, is something that is starting to appear strongly in mindfulness literature as being an explanation for why mindfulness might help these relationship processes.
"Mindfulness is often discussed for its personal benefits when managing stress and improving wellbeing. However, supportive co-workers can often be a buffer for work stress as well, so we think that mindfulness could even be important for those around you in the workplace."
Dr Hawkes added that the next step for the research could be to observe workers within an organisation and run mindfulness interventions to track improvements to co-worker relationships.
The study has been published in the Australian Journal of Psychology.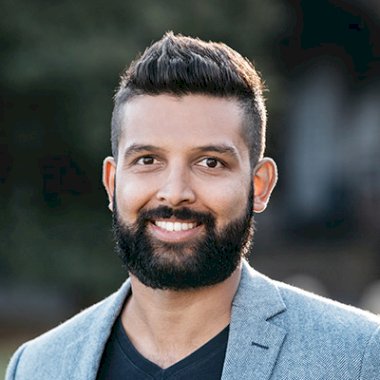 Jerome Doraisamy is a senior writer for Lawyers Weekly and Wellness Daily at Momentum Media.
Before joining the team in early 2018, Jerome is admitted as a solicitor in New South Wales and, prior to joining the team in early 2018, he worked in both commercial and governmental legal roles and has worked as a public speaker and consultant to law firms, universities and high schools across the country and internationally. He is also the author of The Wellness Doctrines self-help book series and is an adjunct lecturer at The University of Western Australia.
Jerome graduated from the University of Technology, Sydney with a Bachelor of Laws and Bachelor of Arts in Communication (Social Inquiry).
You can email Jerome at: [email protected] 
"Kindness is the language that the deaf can hear and the blind can see." – Mark Twain