Physically and mentally safe workplaces crucial for success
Ensuring our workplaces are safe is imperative, especially given that we spend more time at work than anywhere else. 
There has been a year-on-year rise in the number of Australians killed at work, according to Safe Work Australia, with 186 and 182 deaths in 2017 and 2016 respectively. 
As of late April of this year, 40 people have been died on the job across the country. 
In addition to the glaring personal and social impacts of such deaths, the cost to the national economy is "astronomical", with workplace-related injury and diseases costing $6.18 billion in 2012-13, representing 4.1 per cent of GDP. 
Australian businesses "can't afford to be complacent", SafetyCulture chief executive Luke Anear said. 
"Whether it's a two-man band or a cast of thousands, the high cost of work-related injuries and disease is an issue that needs to be addressed proactively," he said. 
People also need to feel valued and respected in order to ensure their physical and holistic wellbeing. 
"The role of workplace safety isn't just to keep people safe – as employers we should support people to also do the best work of their lives while they are at work," he argued. 
"Providing a safe work environment, that not only takes care of workers but allows them to perform to their full potential, is the key to a fulfilled and productive team."
When asked about business benefits to ensuring physical and mental safety, he said that people who enjoy their work and are consistently achieving their goals will also work harder, teach other team members freely and will go above and beyond for their company. 
"Everyone wins if the team members feel valued and are engaged in driving improvement and change," he said. 
"The role of management today is to support their people to do the best work of their lives."
Workplaces should implement simple solutions and strategies to build a safer work environment, he continued, noting that the use of technology to share information in real time was pertinent. 
"Management needs to place their trust in and empower frontline teams with driving improvements in the workplace, which results in greater engagement and acceptance of safer methods of working," he said. 
"Also, sharing the consequences of what happens when mistakes are made in a way that allows the rest of the team to learn."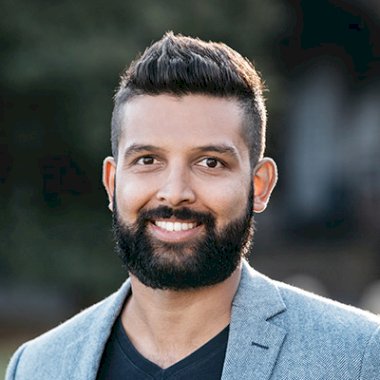 Jerome Doraisamy is a senior writer for Lawyers Weekly and Wellness Daily at Momentum Media.
Before joining the team in early 2018, Jerome is admitted as a solicitor in New South Wales and, prior to joining the team in early 2018, he worked in both commercial and governmental legal roles and has worked as a public speaker and consultant to law firms, universities and high schools across the country and internationally. He is also the author of The Wellness Doctrines self-help book series and is an adjunct lecturer at The University of Western Australia.
Jerome graduated from the University of Technology, Sydney with a Bachelor of Laws and Bachelor of Arts in Communication (Social Inquiry).
You can email Jerome at: [email protected] 
"Kindness is the language that the deaf can hear and the blind can see." – Mark Twain