Only 28% of Australians take a full lunch break
New findings show that less than three in 10 of us are utilising the full designated break for lunch, which can and does have detrimental effects on our holistic health and wellbeing. 
According to new research from global recruitment firm Hays, taken by 1,253 working professionals, just 28 per cent say they take their full lunch break on most days. 
One in four said they take approximately three-quarters of their lunch break, and 22 per cent said they take about half of it. A further 18 per cent say they take just one-quarter of the lunch break, and 7 per cent say they never take a break. 
More alarmingly, 93 per cent of those same respondents acknowledged that taking a proper lunch break has benefits for their productivity at the desk. 
Furthermore, when asked what helps keep them fresh and alert at work, 65 per cent said getting away from their desk to eat lunch. This was followed by short five-minute breaks for fresh air (56 per cent), a lunchtime break from all devices (50 per cent), minimising eye fatigue, such as looking away from your computer screen at regular intervals (44 per cent), gentle stretches at your desk (41 per cent), listening to music (37 per cent), exercise at lunchtime (36 per cent), regularly eating small, healthy meals or snacks (33 per cent) and mindfulness or meditation (20 per cent).
"People often believe they're too busy or their to-do list is too long to be able to step out," said Nick Deligiannis, managing director of Hays in Australia and New Zealand. 
"But we don't always need to be available at our desk. We can step away to eat and take a break."
There are benefits to be had from taking a break, he continued: "Stepping out for a lunchtime break can help avoid the 3pm slump and improve your afternoon productivity. You'll come back refreshed and your attention span will increase."
Leaving devices at your desk can keep you fresh and alert too, he added. 
"Technology has blurred the lines between work and life, giving us a constant connection to work. It's important to put down tools and step away from our devices during break times. Go for a walk to stretch your legs or sit in a nearby park. You'll notice the difference in your improved level of productivity."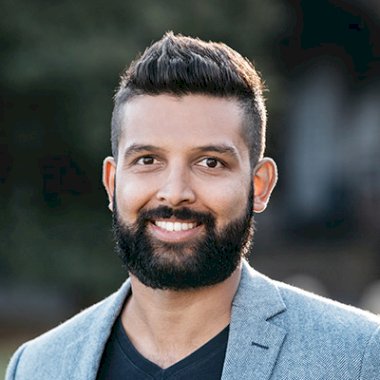 Jerome Doraisamy is a senior writer for Lawyers Weekly and Wellness Daily at Momentum Media.
Before joining the team in early 2018, Jerome is admitted as a solicitor in New South Wales and, prior to joining the team in early 2018, he worked in both commercial and governmental legal roles and has worked as a public speaker and consultant to law firms, universities and high schools across the country and internationally. He is also the author of The Wellness Doctrines self-help book series and is an adjunct lecturer at The University of Western Australia.
Jerome graduated from the University of Technology, Sydney with a Bachelor of Laws and Bachelor of Arts in Communication (Social Inquiry).
You can email Jerome at: [email protected] 
"Kindness is the language that the deaf can hear and the blind can see." – Mark Twain