Older and overweight? Morning exercise can help your brain health
New research shows that a morning bout of exercise reduces the detrimental impact on the pattern of brain blood flow of prolonged sitting in older adults who are overweight or obese.
An international research team, led by The University of Western Australia and The Baker Institute in Melbourne, compared how exercise and sedentary behaviour affected brain blood flow in older, overweight adults, with the findings being published in the Journal of Applied Physiology.
A group of 12 men and women aged 55 to 80 were tested in three laboratory sessions, with the first session involving sitting uninterrupted for eight hours. The second session involved sitting for an hour before 30 minutes of moderate-intensity walking on the treadmill then another 6.5 hours of uninterrupted sitting, and the third session seeing the participants sit for an hour, followed by 30 minutes of moderate-intensity treadmill walking then sitting for another 6.5 hours interrupted by three minutes of light-intensity treadmill walking every 30 minutes.
"What we found was that during uninterrupted sitting, there was a pattern of decline in brain blood flow over eight hours," said lead researcher Michael Wheeler, a PhD candidate in UWA's School of Sport Science, Exercise and Health.
"However, when participants performed a morning bout of exercise with or without subsequent breaks in sitting, brain blood flow improved in the afternoon, several hours after exercise. Interestingly, the afternoon recovery seemed to occur more quickly when exercise was followed by subsequent breaks in sitting."
"Since preventing declines in brain blood flow is important in maintaining brain health as we age, these findings are relevant from a clinical and public health perspective," he added.
Strategies to maintain healthy blood flow to the brain "were a public health priority given the prevalence of stroke and dementia among Australia's ageing population", said Mr Wheeler.
Previous studies had demonstrated that exercise was linked to a reduced incidence of stroke and may also delay the progression of dementia, he noted.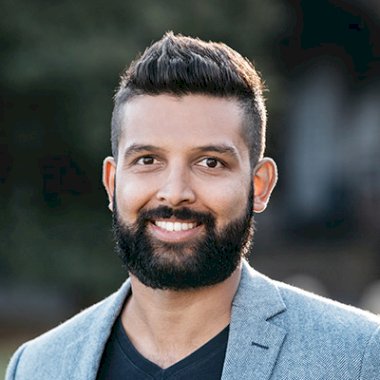 Jerome Doraisamy is a senior writer for Lawyers Weekly and Wellness Daily at Momentum Media.
Before joining the team in early 2018, Jerome is admitted as a solicitor in New South Wales and, prior to joining the team in early 2018, he worked in both commercial and governmental legal roles and has worked as a public speaker and consultant to law firms, universities and high schools across the country and internationally. He is also the author of The Wellness Doctrines self-help book series and is an adjunct lecturer at The University of Western Australia.
Jerome graduated from the University of Technology, Sydney with a Bachelor of Laws and Bachelor of Arts in Communication (Social Inquiry).
You can email Jerome at: [email protected] 
"Kindness is the language that the deaf can hear and the blind can see." – Mark Twain