Most Aussies support mandatory vaccinations: study
"No Jab, No Pay" is a policy well supported by a majority of Australians, according to new research.
A study conducted by researchers at The University of Western Australia and University of Sydney, published last week in the international journal Politics, set out to survey Australians about their attitudes to vaccination and making them mandatory, following international studies that warned public opposition to vaccination mandates could undermine public support of vaccination.
The study surveyed more than 1,000 Australians and found 85 per cent agreed with the "No Jab, No Pay" policy introduced by the federal government in 2016, "which made some family welfare payments contingent on their children being fully vaccinated".
Only 9 per cent of Australians disagreed with the policy.
UWA School of Social Sciences researcher and study co-author Dr Katie Attwell said: "Childhood vaccination is becoming a contentious political issue in many wealthy democracies, despite widespread acceptance of its benefits and necessity as a public health measure."
"The phenomenon of 'vaccine hesitancy', where parents worry about vaccine ingredients and safety or believe that their children might not need vaccinations because they live healthy lifestyles, seems to be gaining traction in high-income countries, with a recent study finding the lowest rates of vaccine confidence are in Europe," she said.
"In contrast to similar studies in the United States and United Kingdom, we found that support for both vaccination and mandate is very high, with no significant opposition from any political subgroup," Dr Attwell continued.
"What was interesting was that there was strong support for vaccination among voters of all political parties, including the Greens and One Nation. This is important because it shows that in Australia, mandatory vaccination plays out as good politics for all parties."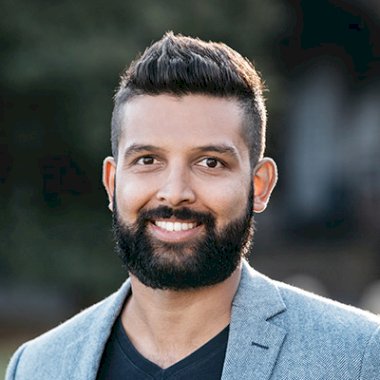 Jerome Doraisamy is a senior writer for Lawyers Weekly and Wellness Daily at Momentum Media.
Before joining the team in early 2018, Jerome is admitted as a solicitor in New South Wales and, prior to joining the team in early 2018, he worked in both commercial and governmental legal roles and has worked as a public speaker and consultant to law firms, universities and high schools across the country and internationally. He is also the author of The Wellness Doctrines self-help book series and is an adjunct lecturer at The University of Western Australia.
Jerome graduated from the University of Technology, Sydney with a Bachelor of Laws and Bachelor of Arts in Communication (Social Inquiry).
You can email Jerome at: [email protected] 
"Kindness is the language that the deaf can hear and the blind can see." – Mark Twain