How to go organic: A cheat sheet!
With Organic Awareness Month upon us, Wellness Daily sat down with an expert for some tips on how to transition to an organic diet and lifestyle. 
We spoke with Luke Hines, ambassador for Australian Organic Awareness Month, following new research from the University of New England, Mobium Group and Nielsen Research showing that more than six in 10 Australian households are claiming to buy organic produce in any given year. 
Such numbers are driven, Australian Organic noted, by an increased desire to think about what we're putting into our bodies, what products we're using for our skin, the effects of our choices on holistic health and, ultimately, on our surroundings - including the planet. 
Australian Organic also said that, as a nation, we are the world's 16th highest spenders per capita on organic products, averaging about $26 per person, in an industry now worth $2.4 billion nationally. 
With such an increased focus on organic produce and daily decisions, we asked Mr Hines how one can best transition - if they so choose - to this way of living, and what are some ways to change our habits with ease. 
1.    What foodstuffs are absolute must-haves when it comes to sourcing organic food?
For me, celebrating Australian Certified Organic food is a small investment for what is an extraordinary return of benefits for not only my health but that of the organic industry here in Australia with the various farmers and producers. 
First off, always look for the Australian Certified Organic logo, "The Bud". Regardless of your taste buds or nutritional needs, this is the symbol to look for so you know what you're buying is the real deal. 
When it comes to what are my must-haves? Well, for me one of my priorities is making sure that any animal protein I eat in my diet is certified organic. I need to know that the animal is free-range, not genetically modified and pasture-fed, or fed the diet it is nutritionally deigned to eat, free from any hormones and antibiotics. 
Of course then I do my best to source certified organic fresh fruit and vegetables as I can be assured that they're grown and produced being water efficient and biodiversity friendly as well as being free from synthetic pesticides and herbicides.
2.    If one is making the switch to organic produce, how can they budget accordingly?
When switching to organic, I found I needed less food to feel fuller for longer. Switching to organic, enables you to feel less hungry, reduce cravings for processed and refined foods and feel energized. You'll soon see that the money saved from not over eating can be returned into investing in the best quality food.
3.    What bad habits need to be changed if making the switch to organic?
I'd say one habit some of us could change would be buying factory farmed animal proteins, from animals that haven't had a good life, forced to eat a diet they are not designed to consume. I understand many families have strict budgets, but the welfare of our animals and the quality of the food they produce for us is a non-negotiable for me and I hope people get into the good habit of voting with their dollar of ethical and sustainable animal food production.
4.    How can one make using more organic food fun when it comes to cooking? 
I always think cooking is fun, and the good news is, when cooking with organic food, it is even more fun knowing what you're putting on the plate is better for you and the environment than ever! So get creative, opt for color and variety, and keep the flavours simple by letting the produce speak for itself! 
5.    What top tips can you offer for going organic, and why are these tips so important?
My top tip is to always look for the official Australian Certified Organic logo, "The Bud". This is really important because if it proudly showcases this logo, you know that the food you're supporting and consuming is real food made without synthetic colourings, preservatives, additives or GM ingredients.
Plus, certified organic food is minimally processed and processing methods that are allowed are physical (e.g. grinding), biological (e.g fermenting) or enzymatic. And you can always be rest assured that the Australian Certified Organic standard is one of the strictest and most thorough food production standards in the world.
Luke Hines is an ambassador for Australian Organic Awareness Month.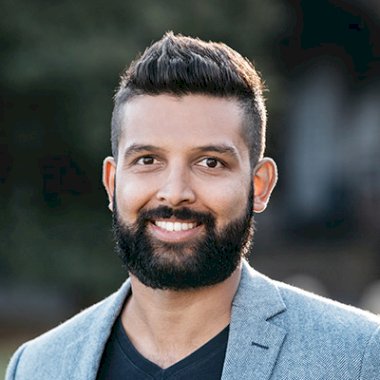 Jerome Doraisamy is a senior writer for Lawyers Weekly and Wellness Daily at Momentum Media.
Before joining the team in early 2018, Jerome is admitted as a solicitor in New South Wales and, prior to joining the team in early 2018, he worked in both commercial and governmental legal roles and has worked as a public speaker and consultant to law firms, universities and high schools across the country and internationally. He is also the author of The Wellness Doctrines self-help book series and is an adjunct lecturer at The University of Western Australia.
Jerome graduated from the University of Technology, Sydney with a Bachelor of Laws and Bachelor of Arts in Communication (Social Inquiry).
You can email Jerome at: [email protected] 
"Kindness is the language that the deaf can hear and the blind can see." – Mark Twain