How to address presenteeism problems
Presenteeism – the practice of turning up to work despite health issues which call for sick leave to be taken – is on the rise and is taking a growing toll on workplace productivity and wellbeing, according to a recruitment firm.
Presenteeism is an issue that is not always apparent, says Robert Half Australia, and the signs can be much harder to identify and measure compared to absenteeism (when it is clear that staff aren't at work).
"The hidden costs of presenteeism on the workforce are intimately tied to the long-term and often invisible impact of mental health concerns on the individual. Managing emotional wellbeing can be a long-term process which is not immediately visible to peers, and many employees affected can often need more time off work than annual sick entitlements allow," Robert Half said in a statement.
"In a recent study, Heads Up found that one in five Australian employees have taken time off work due to feeling mentally unwell. Employers should be careful not to pressurise staff to be at work and consider support networks and services during this time."
Robert Half Australia director Nicole Gorton said: "As the rate of depression and other mental health conditions continues to rise year on year, business leaders need to prioritise developing a mentally healthy workplace in the interest of their employees and their organisation."
"Such measures, in turn, will help manage the symptomatic increase of presenteeism through the development of corporate support programs that give employees the autonomy to manage their health without stigma or additional stress."
Employers must explore what can be done to reduce presenteeism, foster a supportive workplace environment and keep staff healthy, the recruitment firm said, while offering five tips to reduce presenteeism in the office:
Create awareness and address employees' mental health needs
"A supportive and open workplace is little good to an employee who has no idea of the resources and assistance available to them. Hence why education is critical. Educating every employee about your organisation's leave policy and debunking any perceptions that this leave shouldn't be taken is a good place to start," Robert Half explained.
"The triggers that drive workplace stress and burnout differ from employee to employee, so creating a space for early identification and response is important to help ease or change the situation. Managers are well positioned to identify and act on mental health worries among their team, yet many are not appropriately trained to address mental health issues.
"Investing in education for managers around mental health in the workplace can help [them be] aware of what contributes to a positive working culture, as well as provide a toolkit of identification, communication, and remedial strategies to assist employees who may display symptoms of increased stress."
Provide support channels for employees
Mental health is often still a taboo subject in the workplace, the recruitment firm continued, and as such it is important to openly address the issue, such as through setting time aside to talk to employees.
"As a leader, by talking about mental health, you may find that employees are more likely to come forward to share their experience with psychological concerns. Also educate them on the support services available to them to address such issues," the firm said.
"Many companies today are implementing formal employee assistance programs. Providing a confidential pathway via the provision of a third party that provides confidential counselling and psychological services can meaningfully [aid] in the preventative and proactive interventions for individual employees and their immediate family members."
Invest in wellbeing initiatives that aid work-life balance
"Employees consistently cite work-life balance as one of the most valuable aspects of their organisation's culture. Respecting the obligations and interests that occupy workers outside of the office, and helping employees take care of themselves onsite, can help prevent burnout at work," it said.
From supplying free fruit to offering discounted gym memberships, time off for counselling, or creating a social club, there are lots of ways to promote wellbeing in the workplace, Robert Half posited, and employers should ask employees which wellbeing initiatives would make the biggest difference to their mental health and work-life balance and implement them (if the budgets permit it).
Recognise hard work
Feeling appreciated and well compensated can make challenging workloads easier to manage and contribute to cultivating a positive work environment, the firm suggested.
"Salary is a monetary indication of an employee's value to a company, so providing a competitive remuneration with opportunities for incremental growth or bonuses is one of the clearest and often most valued recognitions of an employee's work," it said.
"That being said, simply applying more money to a negative work environment or excessive workloads is not a sustainable solution and should not be used as a substitute for creating a mentally healthy workforce.
"Also, remember that frequently saying 'thank you' can go a long way toward preventing burnout. Offering appreciation can be as simple as a mention at a staff meeting or as involved as a nomination of your team for internal and external awards. If they do something well, take notice. If you implement ideas submitted by your employees, give them credit."
Make workplace happiness a top priority
Happiness is an individual experience, Robert Half said. However, a positive, healthy workplace environment that empowers and appreciates their employees, and offers a sense of comradery is a good starting point.
"The benefits will be seen in better quality work, and significant improvements in recruitment and retention," it said.
"Employer-driven mental health initiatives are key to creating safe, supportive work environments and reducing stigma around mental illness. What's more, happier, healthier employees are likely to be more productive, engaged, and loyal, which [have] a direct impact on your company's bottom line."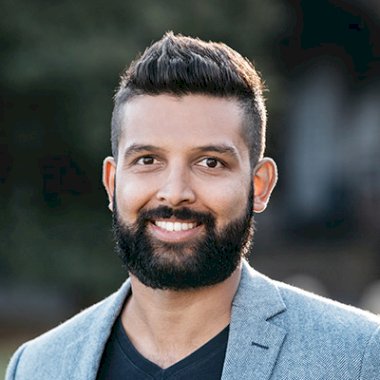 Jerome Doraisamy is a senior writer for Lawyers Weekly and Wellness Daily at Momentum Media.
Before joining the team in early 2018, Jerome is admitted as a solicitor in New South Wales and, prior to joining the team in early 2018, he worked in both commercial and governmental legal roles and has worked as a public speaker and consultant to law firms, universities and high schools across the country and internationally. He is also the author of The Wellness Doctrines self-help book series and is an adjunct lecturer at The University of Western Australia.
Jerome graduated from the University of Technology, Sydney with a Bachelor of Laws and Bachelor of Arts in Communication (Social Inquiry).
You can email Jerome at: [email protected] 
"Kindness is the language that the deaf can hear and the blind can see." – Mark Twain