Higher testosterone in men may slow ageing
New research from The University of Western Australia has found that higher levels of the sex hormone estradiol, produced from testosterone, can sustain youthfulness in men. 
The study – which was supported by the National Health and Medical Research Council of Australia and is published in Clinical Endocrinology – collected data from 2,913 men in Perth aged between 70 and 89 and measured both testosterone and estradiol levels in their blood. The length of telomeres in their DNA from white cells was also measured.
Testosterone plays a critical role in male sexual functioning, the researchers said in a statement, "including modulation of libido, erectile function and production of sperm". 
"It is also converted to estradiol, with higher levels of estradiol associated with longer telomeres, which are proteins that protect chromosomes from damage."
UWA Medical School professor Bu Yeap, who was the lead scientist for the study, said a correlation was found between higher estradiol levels and longer telomeres. 
He further said the protection of chromosomes from telomeres that were longer slowed the ageing process.
"The research suggests higher testosterone levels in older men, which is then converted to estradiol, might sustain youthfulness," Professor Yeap said.
"We know from the study that testosterone, estradiol and telomeres are linked; however, further research is needed to explore how this relationship works. Testosterone is converted to estradiol but it's still unclear what determines the level of production."
Professor Yeap added that other factors should also be considered in estradiol levels, such as physical activity and body composition.
The study is the "largest of its kind to look at the relationship between sex hormones and ageing in older men", the researchers posited.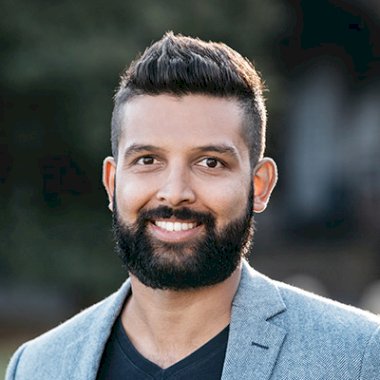 Jerome Doraisamy is a senior writer for Lawyers Weekly and Wellness Daily at Momentum Media.
Before joining the team in early 2018, Jerome is admitted as a solicitor in New South Wales and, prior to joining the team in early 2018, he worked in both commercial and governmental legal roles and has worked as a public speaker and consultant to law firms, universities and high schools across the country and internationally. He is also the author of The Wellness Doctrines self-help book series and is an adjunct lecturer at The University of Western Australia.
Jerome graduated from the University of Technology, Sydney with a Bachelor of Laws and Bachelor of Arts in Communication (Social Inquiry).
You can email Jerome at: [email protected] 
"Kindness is the language that the deaf can hear and the blind can see." – Mark Twain