Here's what happens at work when you get enough sleep
New data from Australian health and wellbeing tech business WorkScore show that those who get the recommended amount of sleep every night see significant workplace benefits. 
Findings from a recent WorkScore survey of almost 9,000 participants revealed that those who sleep the suggested seven to nine hours every night will: 
•    Score 25 per cent higher for overall wellbeing;
•    Find it 35 per cent easier to switch off from work; 
•    Rate their work/life balance higher than other people; 
•    Report having greater flexibility at work, and
•    Have 25 per cent more energy. 
The survey found that 61 per cent of us are getting the right amount of sleep, with 38 per cent not getting enough time in bed, which is having a big impact on performance at work and overall wellbeing, WorkScore argued.
"It's widely accepted that the average person needs somewhere between seven to nine hours sleep per night for overall physical and mental wellbeing," WorkScore co-founder Suzanne Deeming said. 
"For those employees not getting enough sleep, it's clear that work is having an impact."
Not getting enough sleep is, among other things, a big contributor to increased stress at work, she continued. 
"Employees who sleep less than five hours per night rate work 17 per cent more stressful." 
One per cent of us are sleeping more than 10 hours each night, which doesn't necessarily amount to better wellbeing either, Ms Deeming said. 
That cohort reported having 50 per cent less energy than those who sleep between seven and nine hours, and they also report having less energy and concentration than those who sleep less than five hours nightly. 
"So when it comes to sleep, it's important to get enough, but also important not to get too much," she posited. 
"Like so many things in life, it's all about getting the balance right." 
There's also a high correlation between those people who get the recommended amount of sleep and how they rate their workplace as caring about their wellbeing, she added. 
"Employers can help improve what happens after hours by promoting the right for employees to disconnect by reducing or even banning work communications after business hours," she suggested. 
"They should also encourage employees to take regular breaks during the work day and to make time for a lunch break."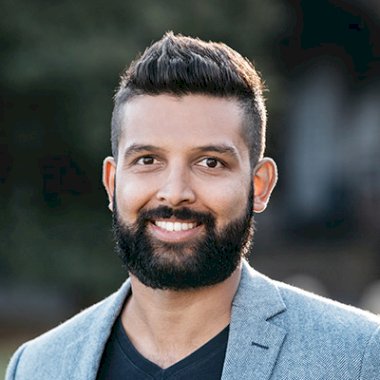 Jerome Doraisamy is a senior writer for Lawyers Weekly and Wellness Daily at Momentum Media.
Before joining the team in early 2018, Jerome is admitted as a solicitor in New South Wales and, prior to joining the team in early 2018, he worked in both commercial and governmental legal roles and has worked as a public speaker and consultant to law firms, universities and high schools across the country and internationally. He is also the author of The Wellness Doctrines self-help book series and is an adjunct lecturer at The University of Western Australia.
Jerome graduated from the University of Technology, Sydney with a Bachelor of Laws and Bachelor of Arts in Communication (Social Inquiry).
You can email Jerome at: [email protected] 
"Kindness is the language that the deaf can hear and the blind can see." – Mark Twain