Half of Aussies have 'poor dental habits'
New research shows an alarming number of Australians are failing when it comes to dental care.
Findings from comparethemarket.com.au, surveying 1,007 Australians, show that 82 per cent of people admit they don't floss regularly and 50 per cent eat chocolate, desserts and sugary drinks at least three times a week.
Further, 50 per cent of Australians have two or more teeth fillings, with 64 per cent of persons over the age of 55 having such fillings, compared with 57 per cent of 45–54s, 43 per cent of 35–44s, 41 per cent of 25–34s and just 22 per cent of under-25s.
The research also found that "the younger we are, the more we give into our sweet tooth": more than half (54 per cent) of under-35s confessed that they had sweets at least three times a week compared with 42 per cent of over-55s.
"This is particularly concerning, as poor oral health in childhood is the strongest predictor of further dental disease in adulthood," comparethemarket.com.au noted.
Reflecting on the research, comparethemarket.com.au health expert Anthony Fleming said: "Dental treatments are generally covered under extras within your health insurance policy, and the amount you get rebated and your annual limits are based on the level of cover you purchase.
"Some private health policies not only offer regular check-ups, fluoride treatment and scaling as part of a general treatment package but could also include cover for major dental procedures such as root canals, wisdom tooth extraction and veneers. Therefore, it's vital to choose a policy that suits your budget, lifestyle and needs, and can give you perks where necessary to cut costs for you and your family."
comparethemarket.com.au outlined six tips on how to get affordable dental treatment to prevent and treat tooth decay:
Get free check-ups through your health fund
"Some health funds offer up to two free preventative dental services a year. These include check-ups, cleaning and fluoride treatments," the researchers said.
"Call your health fund to find out how many visits are covered under your policy, then visit your health fund's 'no-gap' dentist and swipe your members card. You might not have to pay a cent!"
Check if your health provider offers any freebies for kids
Some health insurance providers can offer up to two complimentary dental check-ups for kids as part of your family cover, comparethemarket.com.au said.
"Ask your health fund if they offer this type of service for your young ones before deciding on a policy. If your family receives the Family Tax Benefit Part A, government benefits of $1,000 for every two years are also available for a range of dental care services for children aged two to 17. This can include examinations through to root canals."
Want to save money on major dental? Consider increasing your annual spending limits
"When choosing your health cover, you might be tempted to choose the cheapest one available or one with plenty of benefits. However, annual spend limits are important if you think you'll need major dental work in the future. Some health insurance providers offer up to $1,000 to $1,200 in annual limits for major dental procedures such as tooth extractions, oral surgery, crowns, bridges and dentures."
Want to save money on minor dental? Choose a policy with larger rebates
You can get a rebate on most basic dental procedures through private health cover, comparethemarket.com.au said.
"However, if you require minor or preventative dental work, a higher rebate could be more cost-effective than a higher annual spend limit. Some policies offer rebates such as 75 per cent of the total bill for up to $1,500 per person, while others offer a fixed amount (e.g. $145) for a check-up."
Check to see if you are eligible for free government dental care
"Each state and territory generally has different eligibility tests to receive publicly funded dental care. For example, in New South Wales all children under the age of 18 can receive free general dental services, such as check-ups, and fluoride and cavity treatment," the researchers said.
"Adults who hold the Pensioner Concession Card, Commonwealth Seniors Health Card or Health Care Card can receive free emergency dental procedures, and free routine dental check-ups if they are willing to go on a waitlist of up to 12 months."
Compare dental cover and prices
"Dental bills can be very costly and the price for different services can greatly change across dentists. That's why it's crucial to do your research and shop around for a deal that suits your back pocket and teeth! You can even ask your dentist if they have any special offers for customers with dental cover, regardless of the insurer they're with."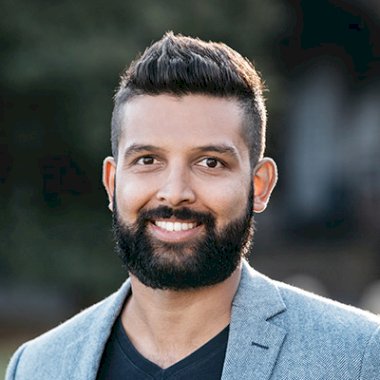 Jerome Doraisamy is a senior writer for Lawyers Weekly and Wellness Daily at Momentum Media.
Before joining the team in early 2018, Jerome is admitted as a solicitor in New South Wales and, prior to joining the team in early 2018, he worked in both commercial and governmental legal roles and has worked as a public speaker and consultant to law firms, universities and high schools across the country and internationally. He is also the author of The Wellness Doctrines self-help book series and is an adjunct lecturer at The University of Western Australia.
Jerome graduated from the University of Technology, Sydney with a Bachelor of Laws and Bachelor of Arts in Communication (Social Inquiry).
You can email Jerome at: [email protected] 
"Kindness is the language that the deaf can hear and the blind can see." – Mark Twain