Flexible work options crucial for workplace wellness
An overwhelming majority of Australian workers want the option of flexibility in their jobs, indicating a prioritisation of wellness by the workforce, according to a leading recruitment firm.
Almost three-quarters (73 per cent) of workers across the country would like a job offering flexible work practices, the 2018 Hays Salary Guide has revealed, making it the most desired professional benefit for Australians. 
But less than half (45 per cent) of us reported being 'very satisfied' or 'extremely satisfied' with our current levels of work-life balance, the survey results showed, which means employers must do better in offering flexibility, said Hays managing director Nick Deligiannis. 
"An organisation that doesn't offer flexible working options is now in the minority and this has an obvious impact on attraction and retention," he explained. 
"You can get back in the game to compete for the top talent by reviewing and implementing policies in this area, such as staggered start and finish times." 
He outlined a number of ways that employers can create and offer a more flexible working environment:
Staggered start and finish times: 
This involves offering employees the option to work their normal hours, but allowing them to either start or finish later, he suggested. 
"An employee who traditionally worked 9am to 5pm could work 8am to 4pm instead," he said. 
"This allows people to still work their full hours but at a time more convenient to them." 
Compressed working hours: 
Employees can also, Mr Deligiannis noted, compress their working hours into a four-day period, rather than the standard five days. 
Therefore, a worker could complete ten-hour days Monday to Thursday to satisfy their forty-hour week requirements and have Friday off if they so wish. 
Informal flexible practices: 
This involves "flexibility on an ad hoc basis", he said, such as leaving early or taking a longer lunch to attend to various family needs as and when required. 
Working from home or remotely: 
This suggestion allows employees to work their usual hours from a location that is more convenient for them.
"In such cases, it's important to ensure that employees have access to good quality technology so that they can perform their tasks smoothly when they're out of the office and teleconference into meetings without disruptions and timely delays," he mused. 
Job sharing: 
Another strategy would see two people share the one job, if and where need be, he proposed. 
"Two employees may work two and a half days each, or one may work three days a week while the other works the final two," he hypothesised. 
*
Across the board, implementing such flexible working arrangements can see improvements in work-life balance, Mr Deligiannis argued. 
"By implementing these practices, employees are able to dedicate time to commitments that are important to them outside of work," he explained. 
"Flexible working practices allow you to balance your work commitments, plus your commitments outside of work." 
There is a strong nexus, he concluded, between flexibility and staff wellness.
"Having the time and opportunity to easily meet your outside of work commitments as well as sufficient downtime helps to reduce stress, which can have a huge impact on your health and wellbeing," he said. 
"It also makes you professionally and personally happier, improves morale and focus, and increases overall productivity."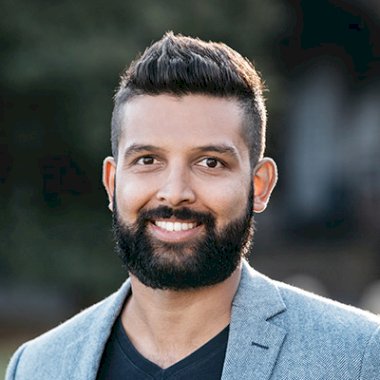 Jerome Doraisamy is a senior writer for Lawyers Weekly and Wellness Daily at Momentum Media.
Before joining the team in early 2018, Jerome is admitted as a solicitor in New South Wales and, prior to joining the team in early 2018, he worked in both commercial and governmental legal roles and has worked as a public speaker and consultant to law firms, universities and high schools across the country and internationally. He is also the author of The Wellness Doctrines self-help book series and is an adjunct lecturer at The University of Western Australia.
Jerome graduated from the University of Technology, Sydney with a Bachelor of Laws and Bachelor of Arts in Communication (Social Inquiry).
You can email Jerome at: [email protected] 
"Kindness is the language that the deaf can hear and the blind can see." – Mark Twain