Eating fried chicken can be fatal for older women
It may be one of the tastiest and most popular poultry dishes, but new research shows the danger of eating fried chicken for post-menopausal women. 
A new study, led by researchers at the University of Iowa's College of Public Health, has found that regularly eating fried food, such as fried chicken, is linked with a heightened risk of death from any cause, and also of heart-related deaths, among women who have gone through menopause. 
The findings showed that women who ate fried chicken one a week or more had a 12 per cent increased risk of premature death from any cause, and an 11 per cent increased risk of death from cardiovascular disease. 
For women eating fried fish more than once a week, the increased risks of mortality and cardiovascular death was seven per cent and 12 per cent respectively.
According to the researchers, it will be important for this demographic of women to reduce their consumption of fried foods, particularly chicken but also fried fish or shellfish. Doing so could have more positive health impacts, they said, or at least help stave off more detrimental consequences. 
Dr. Wei Bao, an assistant professor of epidemiology at the University of Iowa College of Public Health and a co-author of the study told TIME Magazine that: "People know fried food may have adverse health outcomes, but there is very little scientific evidence to demonstrate what the long-term adverse outcomes are for eating fried foods. In general, we found that fried food consumption is associated with overall mortality."
The study was published this week in the British Medical Journal and used questionnaires over a 24-year period to assess the women's total and specific consumption of different fried foods. 
The study was intended to be observational, the researchers noted, and qualified the findings by saying only women based in the United States were surveyed, and thus the findings may not be applicable more widely. 
That said, the researchers did draw attention to the size and scale of the sample, positing that "we have identified a risk factor for cardiovascular mortality that is readily modifiable by lifestyle". 
"Reducing the consumption of fried foods, especially fried chicken and fried fish/shellfish, may have clinically meaningful impact across the public health spectrum," they concluded.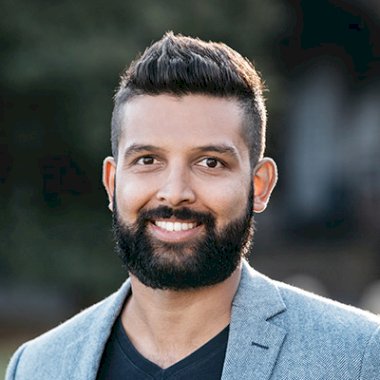 Jerome Doraisamy is a senior writer for Lawyers Weekly and Wellness Daily at Momentum Media.
Before joining the team in early 2018, Jerome is admitted as a solicitor in New South Wales and, prior to joining the team in early 2018, he worked in both commercial and governmental legal roles and has worked as a public speaker and consultant to law firms, universities and high schools across the country and internationally. He is also the author of The Wellness Doctrines self-help book series and is an adjunct lecturer at The University of Western Australia.
Jerome graduated from the University of Technology, Sydney with a Bachelor of Laws and Bachelor of Arts in Communication (Social Inquiry).
You can email Jerome at: [email protected] 
"Kindness is the language that the deaf can hear and the blind can see." – Mark Twain