Domestic violence wreaks havoc on mental health of female victims
Recent studies suggest that the long-term impacts of domestic violence against women can induce impoverishment. 
Two recent studies have revealed that domestic abuse can have significant impacts on women's wellbeing and mental health "long after leaving violent partners" and increase their likelihood of ending up in "spirals of poverty".
Donna Chung, professor of social work and social policy at Curtin University in Perth, said: "We're really oriented to crisis services, but once women are physically safe, there's not a lot of long-term support. We don't have enough post-crisis services to help women recover."
The first study surveyed 658 anonymous female victims on their mental health, housing situations and employment outcomes, while the second compared the mental health of female victims and non-victims of domestic violence.
Ms Chung said that 42 per cent of respondents in the first study had received a mental health diagnosis from a medical professional, but more "crucially", that 87 per cent of those respondents had received diagnoses during or after falling victim to domestic violence.
"Most women reported that they began to feel a loss of confidence, symptoms of anxiety, and described themselves as being 'down' after they experienced violence from a partner. They did not recall such feelings prior to the violence," she said.
According to the professor: "Women's capacity to work was really impacted by their mental health issues, which were typically anxiety and depression."
In addition, 60 per cent of female victims fleeing domestic violence experienced "post-separation violence" for an average of three years, reporting incidences of ongoing abuse, stalking and harassment, while continually being taken to court or not receiving child support payments.
"They talked about being on a lot lower income than they had ever anticipated. In some cases, there were women with [university] degrees and postgraduate qualifications either earning low levels of income, or fluctuating between receiving welfare payments and casual work," Ms Chung added.
"Women talked about these [mental health] effects being life-long or ongoing – like a long shadow that didn't really leave them. There was a strong sense that life had not turned out the way women had expected."
The second study, which compares the mental health of female victims and non-victims of domestic violence, collated data from the Australian Longitudinal Study on Women's Health on "more than 58,000 women since 1996."
The findings revealed "significantly higher rates of anxiety and depression" among victims of domestic violence, the professor revealed.
According to Ms Chung, sustaining and improving crisis services is key, in order to ensure the immediate safety and basic survival needs of domestic violence victims (and their children) are secured – particularly for women whose lives may be in jeopardy and have no other exit strategy.
However, the domestic violence expert concluded that ongoing post-crisis support services can be in short supply for victims facing long-term damage from domestic violence, akin to the women studied in her recent research.
"It would be really helpful for women to receive post-crisis support for three to four years to assist them to get back into employment and sort out housing, which impact on mental health, as well as have affordable counselling and support available."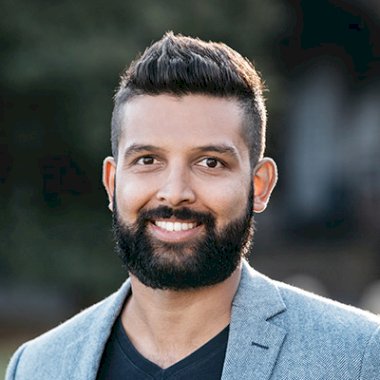 Jerome Doraisamy is a senior writer for Lawyers Weekly and Wellness Daily at Momentum Media.
Before joining the team in early 2018, Jerome is admitted as a solicitor in New South Wales and, prior to joining the team in early 2018, he worked in both commercial and governmental legal roles and has worked as a public speaker and consultant to law firms, universities and high schools across the country and internationally. He is also the author of The Wellness Doctrines self-help book series and is an adjunct lecturer at The University of Western Australia.
Jerome graduated from the University of Technology, Sydney with a Bachelor of Laws and Bachelor of Arts in Communication (Social Inquiry).
You can email Jerome at: [email protected] 
"Kindness is the language that the deaf can hear and the blind can see." – Mark Twain