Decision to roll back Sydney lockout laws is 'reckless, populist'
The NSW state government will live to regret its decision to roll back the late-night alcohol measures in Sydney, the Foundation for Alcohol Research and Education has said.
NSW Premier Gladys Berejiklian yesterday announced that the so-called "lockout laws", introduced five years ago under the Baird government, "had undoubtedly made Sydney safer, but now was the right time for change in the CBD, particularly with light rail services commencing soon".
In changes to be introduced from January, there will be extended trading hours for venues and bottle shops, a relaxation of after-midnight drink rules, among other updates to the laws.
The changes are being implemented, Ms Berejiklian said, "to ensure Sydney has a thriving, safe and diverse night life that can be enjoyed by all".
"While the extended trading hours will provide a boost for the night-time economy, community safety will always be a focus."
In a statement issued yesterday in response to the announcement, the Foundation for Alcohol Research and Education (FARE) said that "harm is on the horizon" in NSW.
"This is a reckless and populist decision that will only make alcohol more accessible, inevitably resulting in higher levels of consumption, which the science has proven causes greater harm," said FARE policy director Trish Hepworth.
"The fallout from this decision will reverberate through families and communities in Sydney, as well as in every town and rural community across NSW – not only impacting drinkers, but their children, spouses, friends, colleagues, strangers."
FARE said it has particular concerns that both last-drinks and trading hours for bottle shops are being extended and expanded beyond Sydney's entertainment precincts.
"Delaying the decision to relax alcohol trading and sales until after the busy festive season smacks of tacit acknowledgement that greater alcohol-fuelled harm is on the horizon," Ms Hepworth said.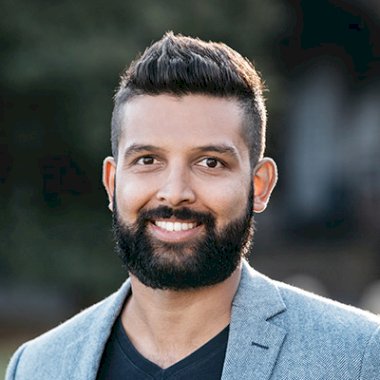 Jerome Doraisamy is a senior writer for Lawyers Weekly and Wellness Daily at Momentum Media.
Before joining the team in early 2018, Jerome is admitted as a solicitor in New South Wales and, prior to joining the team in early 2018, he worked in both commercial and governmental legal roles and has worked as a public speaker and consultant to law firms, universities and high schools across the country and internationally. He is also the author of The Wellness Doctrines self-help book series and is an adjunct lecturer at The University of Western Australia.
Jerome graduated from the University of Technology, Sydney with a Bachelor of Laws and Bachelor of Arts in Communication (Social Inquiry).
You can email Jerome at: [email protected] 
"Kindness is the language that the deaf can hear and the blind can see." – Mark Twain