Common mistakes we make with sun safety
Two in three Australians are diagnosed with skin cancer by age 70, and 2000 die each year from the disease. But we still aren't getting it right when it comes to effective sun safety, says one expert.
Craig Jones, the founder and CEO of Australian skincare brand Moogoo, said research from comparison website finder.com.au in 2018 shows almost 1.2 million Aussies prioritise taking their smartphone to the beach ahead of sun protection.
"The Instagram filter is not going to protect you from sun exposure! Always remember your sunscreen when you leave the house, even on cloudy days," he said.  
Mr Jones also said many Aussies are avoiding using sunscreens due to increased instances of allergic reactions, which is complicated in Australia by a lack of labelling transparency. 
 "Unlike the rest of the world, there are no requirements for each ingredient to be listed on sunscreen packaging in Australia," he explained.
"Most skin cancers can be prevented by the use of good sun protection, and everyone should be wearing sunscreen every day in our country." 
As for the best sunscreen to use, he suggests that there is a lot more to choosing a healthy sunscreen than just SPF.
"Sunscreen labels in Australia only need to list the active ingredients, making it hard to know what ingredients are in your sunscreen. Reactions can happen from chemicals but also natural ingredients like mango butter or coconut oil that aren't listed on the packaging," Mr Jones said. 
"If you have a reaction to a sunscreen try and pin point the ingredient causing the reaction rather than avoiding sunscreen altogether. We really need to see more transparency in the industry in regard to sunscreen labelling."
Practically, he added, people need to exercise common sense when it comes to sun safety. 
"Often people don't use enough sunscreen, but as the old saying goes 'slip slop slap!' Apply liberally before you leave the house to ensure you've got an even protection before you get hot and sweaty outside! Always read the product label for full re-application instructions."
And, he warned, supposed sunscreen 'pills' shouldn't be indulged in. 
"Sunscreen pills are being produced in the US and contain a mixture of anti-oxidants which claim to protect skin from rays. We would never recommend using anything like this unless it was approved by the Australian TGA (Therapeutic Goods Administration) which it is not."
"Sun protection is extremely important, and we always recommend you do your research on whichever product you chose to use to ensure you're adequately protected," he noted.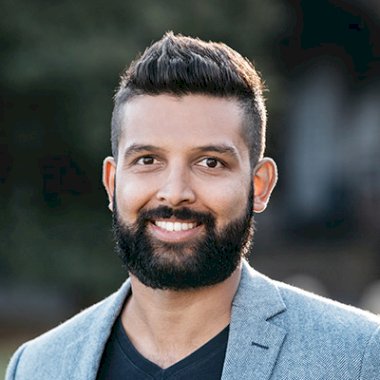 Jerome Doraisamy is a senior writer for Lawyers Weekly and Wellness Daily at Momentum Media.
Before joining the team in early 2018, Jerome is admitted as a solicitor in New South Wales and, prior to joining the team in early 2018, he worked in both commercial and governmental legal roles and has worked as a public speaker and consultant to law firms, universities and high schools across the country and internationally. He is also the author of The Wellness Doctrines self-help book series and is an adjunct lecturer at The University of Western Australia.
Jerome graduated from the University of Technology, Sydney with a Bachelor of Laws and Bachelor of Arts in Communication (Social Inquiry).
You can email Jerome at: [email protected] 
"Kindness is the language that the deaf can hear and the blind can see." – Mark Twain