Chocolate can, and should, be guilt-free
We shouldn't feel guilty about eating chocolate, least of all on this week's Valentine's Day, argues a food scientist, given the many health benefits to eating it, including stopping a cough.
Flannerys Organic and Wholefood Market food scientist Joshua Gaudry said that while moderation is important, people shouldn't be discouraged from consuming chocolate, given that it can boost one's health in numerous ways, from improving one's mood to being anti-inflammatory, lowering blood pressure, thinning the blood, reducing stroke risk and helping stop a cough. 
People should choose their chocolate wisely, he advised, but argued that it can and should be consumed guilt-free.  
"Opt for dark chocolate instead of milk chocolate, especially the ones with high cocoa solid content, anything around 70 per cent and above is perfect, as it offers more health benefits than its counterpart due to containing more antioxidants and being lower in sugar," he said. 
Scientific studies have shown that dark chocolate, which is also low GI, has the feel-good factor due to mood-elevating chemicals, he mused, including tryptophan, tyrosine, caffeine, epicatechin and theobromine.
"Tryptophan stimulates production of serotonin, the brain's natural anti-depressant and can equate the feelings it induces to those we experience when we feel content and happy," he explained.
"Because it's low GI, it doesn't cause a rapid rise in blood sugar levels after being eaten, and the higher the cacao content, the higher the antioxidant and flavonoid content, which can help protect against some types of cancer, heart disease and can even help lower blood pressure." 
"Studies show theobromine can suppress coughing by acting on the vagus nerve. Dark chocolate has lots of benefits, as long as it's eaten in small amounts as part of a well-balanced diet," he concluded. 
The comments follow the publication of research in September of last year from The Warsaw University of Life Science in Poland, in which it was found that people who followed an anti-inflammatory diet, which included chocolate and wine were 18 per cent less likely to die prematurely.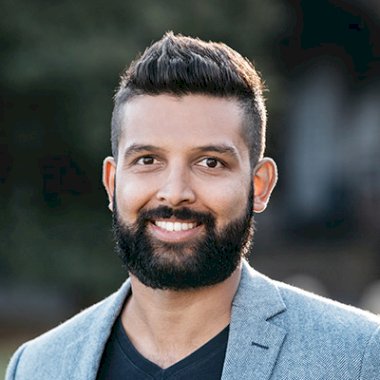 Jerome Doraisamy is a senior writer for Lawyers Weekly and Wellness Daily at Momentum Media.
Before joining the team in early 2018, Jerome is admitted as a solicitor in New South Wales and, prior to joining the team in early 2018, he worked in both commercial and governmental legal roles and has worked as a public speaker and consultant to law firms, universities and high schools across the country and internationally. He is also the author of The Wellness Doctrines self-help book series and is an adjunct lecturer at The University of Western Australia.
Jerome graduated from the University of Technology, Sydney with a Bachelor of Laws and Bachelor of Arts in Communication (Social Inquiry).
You can email Jerome at: [email protected] 
"Kindness is the language that the deaf can hear and the blind can see." – Mark Twain