Charcoal toothpaste 'harmful', say Australian dentists
There are a range of harmful attributes surrounding charcoal toothpaste use, according to new research, meaning such dental regimens are not all they're cracked up to be, says the Australian Dental Association.
Used in Australia and around the world, manufacturers typically claim it whitens teeth and removes stains; however, a new report in the British Dental Journal found some products were actually harmful to teeth.
The report found that based on a previous study of 118 articles, there was "insufficient evidence to substantiate the cosmetic health benefits (antibacterial, antifungal or antiviral, reduced caries, tooth whitening, oral detoxification)".
It also showed "possible health risks" related to the possible inclusion of human carcinogenic polyaromatic carbons in charcoal and the use of bentonite clay in some charcoal-based toothpastes, and that only 8 per cent of charcoal toothpastes contain fluoride, scientifically proven to prevent or slow the onset of dental caries.
Further, the report said that "certain forms of charcoal used in oral hygiene products have been found to have relatively high abrasivity" and "may result in the loss of tooth surface, in other words, tooth wear". While low abrasivity is included in the claims of many of these products, "these claims have not, to date, been independently verified".
ADA spokesperson Dr Mikaela Chinotti said that Australian dentists advise against the use of charcoal-powder or charcoal-based toothpastes to clean and/or whiten the teeth.
"These products can be abrasive and damaging to the teeth and gums and many do not contain fluoride, a key ingredient in protecting and strengthening the teeth. These products use consumer-attractive terms such as herbal, eco-friendly, natural, organic and pure. However, the health benefits of charcoal-based products remain unproven," she said.
"Should patients wish to whiten their teeth, the ADA recommends they seek treatment by a registered dental practitioner who can advise on the best method and whether the treatment is right for them."
Achieving good oral health and preventing tooth decay come from four good habits, Dr Chinotti continued.
"These include brushing twice daily with a fluoride containing toothpaste, flossing daily, eating a nutritious diet low in sugar, and visiting the dentist regularly where you can discuss your oral health needs," she said.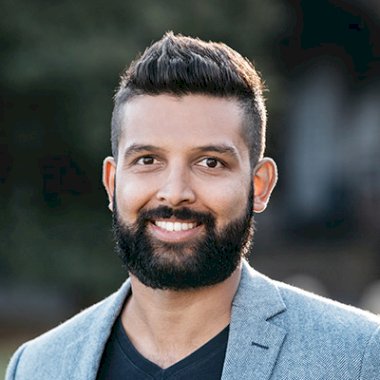 Jerome Doraisamy is a senior writer for Lawyers Weekly and Wellness Daily at Momentum Media.
Before joining the team in early 2018, Jerome is admitted as a solicitor in New South Wales and, prior to joining the team in early 2018, he worked in both commercial and governmental legal roles and has worked as a public speaker and consultant to law firms, universities and high schools across the country and internationally. He is also the author of The Wellness Doctrines self-help book series and is an adjunct lecturer at The University of Western Australia.
Jerome graduated from the University of Technology, Sydney with a Bachelor of Laws and Bachelor of Arts in Communication (Social Inquiry).
You can email Jerome at: [email protected] 
"Kindness is the language that the deaf can hear and the blind can see." – Mark Twain