Burnout threatens the wellbeing and productivity of employees, research shows
Work-related stress can lead employees into states of burnout from being overworked and lacking support in less team-oriented environments, argues an organisational psychologist.
According to Dr Michael Leiter, professor of organisational psychology at Deakin University in Victoria, being overburdened at work can lead employees to suffer from states of burnout, which can have crippling effects on their wellbeing and productivity
Burnout is a form of work-induced stress characterised by "exhaustion, cynicism and inefficacy", he said. 
The professor has recently been conducting workplace civility programs to mitigate against potential burnouts for Australian employees by boosting respect and civility in workplace environments.
"Burnout is becoming more prevalent as time goes on and it has a lot to do with the industry of our work environments, as people need to perform at such a high level in order to succeed," Dr Leiter said.
The issue is exacerbated when workers have limited support or assistance available to them, particularly in more alienated workplace environments.
Dealing with difficult colleagues and superiors can be one of the more debilitating stressors of a person's career, Dr Leiter said.
According to the professor, some Australian employees who are overburdened with work are being advised to "toughen up" by their superiors or employers.
Conversely, Dr Leiter suggested that employers need to reflect more on the "quality of their workplace," rather than blaming burnout on the "individual failings of the employees".
Dr Leiter argued that the issue of burnout is more often rooted in layers of dysfunction, detachment or discord abounding some workplace ecosystems across the country. His workplace civility programs, for example, have reportedly stimulated "higher engagement and work quality, and less stress-related absenteeism," he posited. 
The programs train groups of colleagues in kindness and cooperative engagement, by encouraging both employees and employers to "make a greater proportion of their daily interactions pleasant", he explained. 

Simply saying "good morning", refraining from talking over colleagues and reducing inconsiderate behaviour are key considerations of the program.
Dr Leiter said that the program effectuates workplace civility, which in turn improves productivity and wellbeing among employees.
In order to avoid potential burnouts, he added: "Employers need to commit to and encourage employees to buy into a shared vision of a collegiate civil workplace."
"It's not just about employers doing something for occupational health, as those programs or policies often fall flat. And you can't leave it to individuals to be nice to people more, often because it doesn't work that way." 
Dr Leiter asserted that solutions to burnout can continue to be realised by businesses subsuming workplace civility frameworks, aimed at cultivating new workplace cultures of camaraderie, which can foster team-oriented environments that bolster mutual productivity.
"Employees need to be inspired to contribute, but at the same time, employers need to do things that are meaningful to improve the way employees work," he concluded.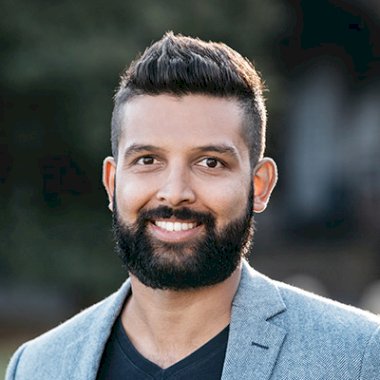 Jerome Doraisamy is a senior writer for Lawyers Weekly and Wellness Daily at Momentum Media.
Before joining the team in early 2018, Jerome is admitted as a solicitor in New South Wales and, prior to joining the team in early 2018, he worked in both commercial and governmental legal roles and has worked as a public speaker and consultant to law firms, universities and high schools across the country and internationally. He is also the author of The Wellness Doctrines self-help book series and is an adjunct lecturer at The University of Western Australia.
Jerome graduated from the University of Technology, Sydney with a Bachelor of Laws and Bachelor of Arts in Communication (Social Inquiry).
You can email Jerome at: [email protected] 
"Kindness is the language that the deaf can hear and the blind can see." – Mark Twain