Australian stress levels a 'ticking time bomb'
New data shows that most Australians are burnt out, with rates of stress, joint ache and pain, fatigue and reliance on coffee at "sobering" levels.
A new survey from Entity Health involving 1,002 Australian participants has revealed that 40 per cent of people across the country feel stressed at least two or three times each week, 75 per cent experience joint ache and pain at least once each week, 25 per cent feel tired in the mornings and 51 per cent rely on coffee for energy.
The findings led Entity Health to consider: "Is the state of our health a ticking time bomb?"
Additional findings included: 32 per cent of Australians feel stressed at least one per week, 11 per cent feel stressed daily or several times per day, 31 per cent suffer from "three-thirty-itis" and 46 per cent of Australians won't allow themselves to sleep for longer if they feel tired.
Worryingly, 70 per cent of 18 to 24-year-olds reported suffering from joint aches and pains, with 54 per cent of Australians across the board suffering from it at least two or three times per week.
Elsewhere, the leading causes of stress identified were family issues (46 per cent), personal finances (41 per cent), work issues (38 per cent) and health (35 per cent).
Speaking about the findings, Entity Health chief medical officer Dr Janakan Krishnarajah said: "We may think that stress, too much sun, lack of energy, and aches and pains are a natural part of life that will only affect us in the present."
"However, it's important that we consider the long-term health consequences if we don't change our current habits and address these factors early on. Often, the demands of work and family make it challenging to adequately address the health issues caused by modern-day lifestyles."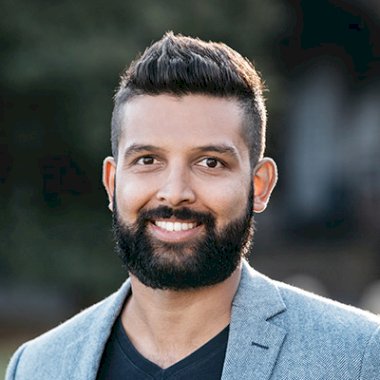 Jerome Doraisamy is a senior writer for Lawyers Weekly and Wellness Daily at Momentum Media.
Before joining the team in early 2018, Jerome is admitted as a solicitor in New South Wales and, prior to joining the team in early 2018, he worked in both commercial and governmental legal roles and has worked as a public speaker and consultant to law firms, universities and high schools across the country and internationally. He is also the author of The Wellness Doctrines self-help book series and is an adjunct lecturer at The University of Western Australia.
Jerome graduated from the University of Technology, Sydney with a Bachelor of Laws and Bachelor of Arts in Communication (Social Inquiry).
You can email Jerome at: [email protected] 
"Kindness is the language that the deaf can hear and the blind can see." – Mark Twain