Are you justifying your winter food binge?
Around two million Aussies believe their consumption of extra calories in winter is justified as their body burns it off trying to keep warm.
Nearly half of Australians believe we need different foods in winter to feed our body and mind, according to a new research by Australian Beef.
Despite many of us turning to warmer carb-heavy foods in winter, dietitian and nutritionist Jaime Rose Chambers warns that overconsumption can have a negative impact. 
"There is no biological reason to eat more when it's cold," she said. 
The research also found that 78 per cent of Australians change their diet between summer and winter, choosing richer foods (28 per cent), bigger servings (23 per cent) and more binge-moments (17 per cent).
A quarter of people admit these changes can negatively affect their mood during the winter season, while a million Aussie's cite hibernation season as the reason why they need different foods.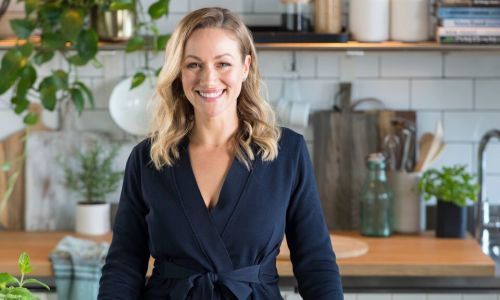 "In the colder months, we're huddled inside trying to stay warm and dry and often feeling a little more gloomy than usual so it's very common for our eating habits to change," Jamie said. 
"We tend to have cravings for less healthy options, choosing more take away options or using delivery services, rather than venturing out to pick up ingredients ourselves. Overall, we tend to want to eat more food as the thermometer dips."
Although this may seem the norm over winter, with modern advances there is no biological reason to eat more when it's cold. 
"Making a few adjustments to your ingredients and cooking methods as the weather changes can help you to continue eating healthy, quick and easy meals over winter," she continued.
Despite the large number of Aussies who confess to changing their diet, a staggering 87 per cent hadn't identified a link between their mood and the food they consume.
Jaime explains that it's easy to change your mindset and it doesn't mean giving up on winter favourites.
"There are plenty of easy-to-make, nutrient-rich recipes that will still give you that comforting, homely feeling. 
"My top tips would be to ensure you are getting a good dose of protein, such as beef, to give you energy, limit refined sugars and carbohydrates and get moving and active, especially outdoors for some sunshine when you can. My go-to dishes include Mediterranean char-grilled veggies with delicious rump steak, Mexican mince or warm soups to keep me full."
Winter eating tips – did you know?
-    Winter is the ideal time to enjoy nutrient fresh herbs and vegetables such as asparagus, eggplant, beans and pumpkin. 
-    Red meat is a rich source of essential nutrients, vitamin B12 and iron. People lacking in these nutrients can feel fatigued or face difficulty concentrating. 
-    Lean red meat is an excellent source of protein, zinc and iron, which are all important for maintaining a healthy immune system and fighting infections, which are more common in the cooler months.
"Kindness is the language that the deaf can hear and the blind can see." – Mark Twain