Are leave policies for endometriosis, menopause and period pain needed in workplaces?
Using the legal profession as a case study, it will be important for employers to consider, moving forward, how best they might be able to introduce leave policies for idiosyncratic health needs for all employees.
If law firms are to implement leave policies for women's health issues – that are potentially debilitating for sufferers and can impact upon workplace productivity – it will be necessary for those firms to do so in a way that addresses stigma and caters to more holistic needs for workplace support.
The financial cost of endometriosis
New research from Western Sydney University has found that the average cost for a woman with endometriosis – a condition whereby tissue that is supposed to line a woman's uterus grows outside of that uterus – is around $30,000 each year.
Twenty per cent of these costs are for medication, visits to the doctor or hospital, assisted reproductive technology and transport costs to such appointments (a significant proportion of which are out-of-pocket costs), but the vast majority of costs (80 per cent) are down to lost productivity in the workplace, either due to absenteeism or presenteeism.
Women with endometriosis, WSU researchers found, often use up all of their sick leave and often have to leave work early due to severe pains.
Seven per cent of Australian women aged 25-29 suffer from endometriosis, the researchers noted in their findings which were published in academic journal PLOS ONE, and 11 per cent of women aged 40-44 are likely to have it.
If one in 10 Australian women aged 18-45 have endometriosis, the researchers surmised, the total in lost productivity in Australia may be as high as $7.9 billion per year.
Should law firms have leave policies for women's health issues?
The nexus between female-specific health issues and workplace participation has already been recognised by numerous studies, with the Australasian Menopause Society reporting that around one-quarter of women in the workplace will suffer from severe symptoms including poor concentration, fatigue, depression, poor memory, loss of confidence and hot flushes.
Around 10 per cent of women, AMS said, stop work altogether because of their severe menopausal symptoms.
Speaking last week on The Lawyers Weekly Show, McCabe Curwood principal Nicola Martin said there are many benefits women could glean from the existence of workplace policies that cater to female-specific health issues such as menopause and period pain.
"We know that around 30 per cent of women consider dropping out of the workforce going through the menopause. And where we've got a war on talent and we also have issues retaining women in the legal profession, I think it can only make good business sense to help retain all women in the workplace, regardless of what they may be going through in their personal lives," she posited.
"I think it's about having open and honest supportive conversations. We know that one of the side effects of going through menopause can be anxiety, and that's only going to be exacerbated if someone is concerned about using up their personal leave or taking time off, not feeling comfortable explaining why they have to take the time off."
If nothing else, Ms Martin added, law firms can and should consider the fiscal imperative to implementing such policies.
"We know how expensive it is to recruit, we know that we lose billable hours from people on the way out. [Firms can lose] almost lose six months' worth of billing [with] having a lawyer leave and then recruiting and replacing them."
Barriers to implementation of such leave policies
Any law firm that looks to introduce leave policies for women's health issues, Ms Martin continued, would likely have to address the stigma surrounding such ailments, including the self-stigma from women who may be concerned about the volume of accrued leave being used up and not feeling comfortable explaining why they have to take time off.
"That's for HR to look at, [to see if there] is it a pattern to the absences and should they be sitting down with the employee, saying, 'Are you okay? Is there something you want to talk to us about', and looking at ways to support those women," she added.
"But men need to be involved in those conversations too, because ultimately, many of our male counterparts at work have female partners and have female children.
"And so, it's not just about having to address that topic with colleagues. They may well have to support other females in their lives going through symptoms – whether it's menstrual pain or menopause. I think it can only benefit them to understand it and be able to support those females in their life, whether that's at home or at work."
Another potential criticism identified by Ms Martin was that such leave policies may "put women in a more favourable position [in the workplace], particularly in cases where women are entitled to that leave and may take that leave even if they're not symptomatic".
The need for workplace flexibility and general support
If and when a firm is to consider the implementation of such leave policies, the conversation should focus more on the idea of offering flexibility for all employees and accommodating for idiosyncratic needs – just as a result of lost productivity, but also as a way to address the aforementioned barriers.
"It's about having flexible working policies that support whatever health or wellbeing or lifestyle issue that are coming into play. I'm not sure whether we need to necessarily look at having period pain leave or menopause leave as standalone entitlements, [it's about] the workplace supporting its workforce generally, men and women, to feel like that their lifestyles and what's going on in their personal life is respected, and that sometimes, whatever happens in our personal lives creeps into work," she explained.
Further, from an education standpoint, there are many little things than an employer can put in place to support women in feeling like they can come forward to have those personal conversations, Ms Martin said.
"There's the minor adjustments, like making sure that temperature can be controlled in the workplace or having a fan at a desk. Really small things that we think surely you would be able to access that if you needed it, but people feel awkward and they don't want to ask," she said.
"You'd like to think that everybody's got a water cooler nearby, and they've got toilet facilities or shower facilities, but these are real considerations, particularly for people who don't work in an office-based environment. It doesn't have to be standalone period pain leave or menopause leave, you could have some other sort of flexible leave arrangements.
"We're seeing some of the companies in Australia introduce lifestyle leave, where it's just a few extra days of leave a year, and it's up to you what you do with them. And maybe that's another way, so that if people don't feel comfortable putting their hand up and saying, 'This is why I need to take the leave', they've still got that option and that flexibility of a few extra days a year."
Striking the right balance
As with any such workplace evolution, the introduction of female-specific leave policies should be done in a fashion that gets the balance right, Ms Martin said – particularly when it comes to addressing concerns that men might have about a perceived disparity workplace entitlements.
"I don't think there's any point getting to a stage culturally within your organisation where your males feel like they are being hard done by compared to the females," she said.
"And I think it's been said so many times now, particularly within the legal profession, that we need to get that balance. We're not going to get true equality until men start utilising the flexible work arrangements more broadly, until they feel like there are truly things they can take advantage of, and [then] we'll get to a more level pegging.
"I think there's always two sides to these things. But the fact is that men don't get periods, they don't go through menopause. And so, whilst I think some critics would say that women are being treated more favorably, we do have an issue with women staying in the profession [and] we have to be seen to be doing something about that.
"The more we can do and the more flexible the work arrangements can be, that can only be a good thing for female participation in the law."
This story originally appeared on Wellness Daily's sister title, Lawyers Weekly. To listen to Jerome's full conversation with Nicola Martin on The Lawyers Weekly Show, click below: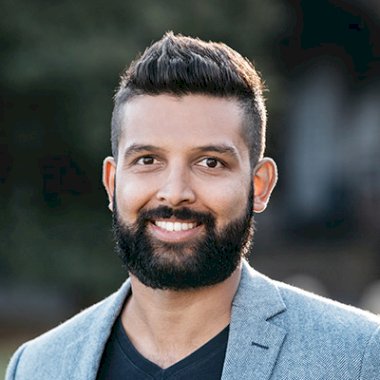 Jerome Doraisamy is a senior writer for Lawyers Weekly and Wellness Daily at Momentum Media.
Before joining the team in early 2018, Jerome is admitted as a solicitor in New South Wales and, prior to joining the team in early 2018, he worked in both commercial and governmental legal roles and has worked as a public speaker and consultant to law firms, universities and high schools across the country and internationally. He is also the author of The Wellness Doctrines self-help book series and is an adjunct lecturer at The University of Western Australia.
Jerome graduated from the University of Technology, Sydney with a Bachelor of Laws and Bachelor of Arts in Communication (Social Inquiry).
You can email Jerome at: [email protected] 
"Kindness is the language that the deaf can hear and the blind can see." – Mark Twain