All women need to ensure better heart care
A mistaken belief that coronary heart disease affects only middle-aged men could be the reason why both women and younger people with the disease are not receiving optimal care, according to researchers.
A new study, carried out by La Trobe University and published in Heart, has found that many Australians living with CHD are under-prescribed recommended medications, not monitored for major risk factors and have treatments that do not achieve recommended goals. 
In particular, women and those aged less than 45 years were more likely to be under-treated compared with similarly affected men and older people.
The study, led by La Trobe epidemiologist professor Rachel Huxley, analysed GP records of 130,926 patients with a history of CHD from 2014-2018. It was funded by a National Heart Foundation of Australia Vanguard Grant, with data accessed from Medicine Insight.
Findings from the research include that women were less likely than men to be prescribed with any of the four recommended medications for CHD; that of the four medications recommended for daily use, only about 22 per cent of women and 34 per cent of men were prescribed all four; and that 21 per cent of women and 10 per cent of men were not prescribed any of these four medications.
"There's a widely held assumption that CHD only affects older men, but almost half of people who die from the disease are women," Professor Huxley said.
"Our study shows that people with a history of CHD, particularly women and people aged less than 45 years, are less likely to have their condition managed according to current clinical guidelines. Despite the differences in CHD management, women were more likely to achieve treatment targets than men."
She added that sex disparities in the management of CHD in primary practice needed addressing to improve the outcomes for all affected people and their families.
National Heart Foundation director of prevention Julie Anne Mitchell said research consistently highlighted that women were "invisible when it comes to heart disease".
"Heart health checks, lifestyle changes and appropriate medications are just as important for women as they are for men, and these findings challenge all clinicians to keep this in mind when assessing patients," she said.
"Australian research highlights that total healthcare spending on women with heart disease is less than half of that spent on men, and this latest research shows yet again why we need to redress the imbalance."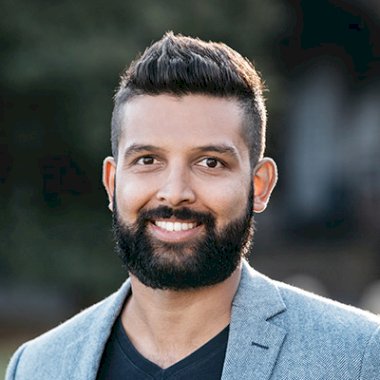 Jerome Doraisamy is a senior writer for Lawyers Weekly and Wellness Daily at Momentum Media.
Before joining the team in early 2018, Jerome is admitted as a solicitor in New South Wales and, prior to joining the team in early 2018, he worked in both commercial and governmental legal roles and has worked as a public speaker and consultant to law firms, universities and high schools across the country and internationally. He is also the author of The Wellness Doctrines self-help book series and is an adjunct lecturer at The University of Western Australia.
Jerome graduated from the University of Technology, Sydney with a Bachelor of Laws and Bachelor of Arts in Communication (Social Inquiry).
You can email Jerome at: [email protected] 
"Kindness is the language that the deaf can hear and the blind can see." – Mark Twain