Alcohol, body fat linked to breast cancer
New findings have shown excess body fat and regular alcohol consumption as the highest modifiable risk factors for breast cancer in Australian women.
Researchers from the University of New South Wales has determined that regular alcohol consumption, classified as one beverage or more per day, is a potential risk factor that could be modified to reduce the risk of breast cancer in premenopausal women.
The university's Centre for Big Data Research in Health also estimated that 12.6 per cent or 2,600 cases of breast cancer in premenopausal women over the next 10 years could be directly linked to regular alcohol consumption.
Further to this, for postmenopausal women, excess body fat (a BMI greater than or equal to 25 kg/m2) was found to represent the highest risk factor for breast cancer.
The study, The preventable burden of breast cancers for premenopausal and postmenopausal women in Australia: A pooled cohort study, was recently published in the International Journal of Cancer.
Lisa Curry, co-founder of health and lifestyle platform Happy Healthy You, said women too often prioritise others first, leaving their own health at the bottom of the list.
Her website allows users to engage in prevention steps by completing an online assessment, as well as offering free nurse and naturopath support.
"With estimates suggesting that more than 19,000 Australian women will be diagnosed with breast cancer this year, it is the most common cancer diagnosed in Australian women, and alarmingly the number of us being diagnosed is constantly increasing," Ms Curry said.
"The research is there. The statistics are substantiated. Our lifestyles are really causing havoc on our bodies – and that's exactly what our bodies are.
"Regardless of our shape or size, we're all human; we're just covered in a layer of lifestyle. The question is, is that lifestyle contributing to good health or detracting from it?"
Fellow Healthy Happy You co-founder and naturopath Jeff Butterworth added that living a healthy lifestyle can be important for people who could be prone to developing breast cancer.
"It's vital to take any preventative measures where possible to reduce the risks, especially if you know there's a history of breast cancer in closely related family members," Mr Butterworth said.
"Living a healthy lifestyle, changing your eating methods and introducing regular exercise into your everyday activities can have major benefits on your wellbeing."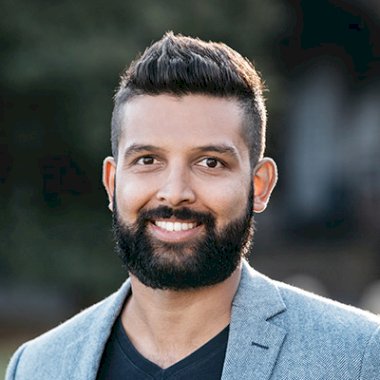 Jerome Doraisamy is a senior writer for Lawyers Weekly and Wellness Daily at Momentum Media.
Before joining the team in early 2018, Jerome is admitted as a solicitor in New South Wales and, prior to joining the team in early 2018, he worked in both commercial and governmental legal roles and has worked as a public speaker and consultant to law firms, universities and high schools across the country and internationally. He is also the author of The Wellness Doctrines self-help book series and is an adjunct lecturer at The University of Western Australia.
Jerome graduated from the University of Technology, Sydney with a Bachelor of Laws and Bachelor of Arts in Communication (Social Inquiry).
You can email Jerome at: [email protected] 
"Kindness is the language that the deaf can hear and the blind can see." – Mark Twain