A Paralympian's tips on embracing sports
British Paralympian Sophia Warner shares how those living with disabilities such as cerebral palsy, or those with kids afflicted by such conditions, can still throw themselves into sporting activities.
Ms Warner won silver at the 2011 World Championships and has many other accolades to her name. Speaking recently, she said she swears by the benefits of sport in improving not only her fitness, but her overall quality of life.
For her, sport helps her physical wellbeing by keeping CP symptoms, like tight muscles and balance issues, at bay and gives her mental state a boost, having a holistic effect on both mind and body.
"The things that I would miss without sport would be fitness, happiness and a strong mental state. It keeps some of my CP at bay, i.e. tight muscles, fatigue and balance issues, and this in turn makes me much happier. My mental state is also dramatically improved by being active," she reflected.
Here are her top tips for how best to embrace sports:
Starting something new can be daunting. Don't get bogged down!
"It is ironic that people with disabilities are less likely to take up exercise when they are the ones who see the greatest benefits," she said.
But she acknowledged that "getting started can be daunting and advises those with a disability to find something they enjoy doing, which will help them get over the initial barriers, which are usually lack of confidence and motivation".
Choose the sport you enjoy most
Any sport can be tackled, Ms Warner said, as a firm believer that "you can do anything as long as you enjoy it".
"I can't think of any sport or activities that should necessarily be avoided, but it is all about understanding your own ability and what you enjoy doing."
Swimming for the win
Based on advice from physiotherapists, Ms Warner spoke highly of the benefits of swimming: "From my experience, swimming complements other sports and I know that I benefited from swimming sessions alongside my training."
Choose a team sport to meet like-minded people
"Being active is great for your physical health, but it can also boost happiness by enhancing your social life."
Ms Warner said she is a big advocate of group sports, mentioning a variety of choices that can be pursued like football, frame football, wheelchair basketball and boccia, among other sports.
Low motivation? Keep trying until you find a sport you love!
"With so many available options, it's important to find a sport you enjoy doing on a regular basis. Support and encouragement from the whole family is also essential."
"It is important to find something that you love doing. There are so many options out there. Just keep trying until you find something that suits your child's abilities and interests," she concluded.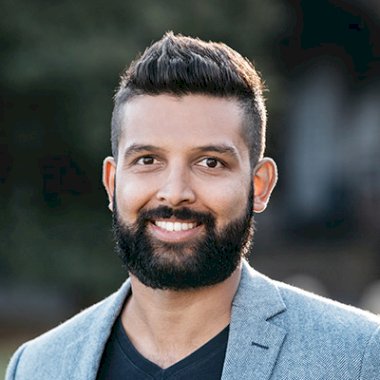 Jerome Doraisamy is a senior writer for Lawyers Weekly and Wellness Daily at Momentum Media.
Before joining the team in early 2018, Jerome is admitted as a solicitor in New South Wales and, prior to joining the team in early 2018, he worked in both commercial and governmental legal roles and has worked as a public speaker and consultant to law firms, universities and high schools across the country and internationally. He is also the author of The Wellness Doctrines self-help book series and is an adjunct lecturer at The University of Western Australia.
Jerome graduated from the University of Technology, Sydney with a Bachelor of Laws and Bachelor of Arts in Communication (Social Inquiry).
You can email Jerome at: [email protected] 
"Kindness is the language that the deaf can hear and the blind can see." – Mark Twain