6 fitness tips from a former Marine
Abiding by certain militaristic principles can help you achieve your health and fitness goals, according to a former British Marine.
Joe Vince is a partnerships manager at Wellness Daily's parent company Momentum Media and a former Royal Marine Commando in Her Majesty's Naval Service joined the Marines at the age of 18, straight out of high school. 
The following six principles were drilled into him during his years of service, and while they serve you well while performing military duties, "you can apply them to any person". 
For those who do adhere to these principles, "you'll definitely succeed in what you want to do". 
Discipline: 
This is important right off the bat, Mr Vince said, as it gives you much-needed structure.
"If you don't want to get out of bed and do it, then it's not going to happen. You need to have a goal that you've got your eyes set on," he said. 
"If you want to train and get as fit as someone in the Royal Marines, or if you're looking to go join the armed forces yourself, you need to cut out the crap, be able to get up early in the morning, do what needs to be done with a structured day." 
Cheerfulness in the face of adversity: 
This pulled Mr Vince through a number of stressful times, he reflected.
"When you're absolutely stuff, and your legs are going to lead, and you can't be bothered to keep running, when you're tired, wet and cold… just smile." 
"It helps you get through it. You can actually embrace the pain and environment, embrace the fact you're getting up and going for a run in the rain while nobody else is," he said. 
It is literally as simple as trying to put that element of fun into it, he explained. 
"I used to just smile and think to myself, 'no one else can do this'. It feeds your ego a little bit and helps you get through."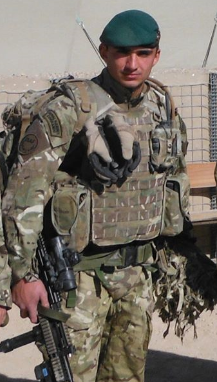 Separate your emotions from your actions: 
Similarly, it can be strategically beneficial to project an attitude that might be different to how you're actually feeling on the inside, so as to alter your mindset, he mused. 
"If you're feeling stressed, don't act stressed in front of other people. If you can adapt to separating the fatigue and keeping on going anyway, it can help you maintain your wellbeing because it helps you feel better about yourself."
"That helped me a lot in military training, because in that scenario they're piling stress on top of you to break you, so if you can block it out, not look angry and just do your thing and keep focused, it'll help get you to where you want to be," he said. 
Focus on the task at hand: 
"When you need to get up first and go for a run, get that out of the way and then think about what comes later," he said. 
"Don't think about doing a run now, gym later, then boxing and more running. Break it down." 
By thinking short term and focusing on the specific goals of those short-term activities, you can avoid confusing or overwhelming yourself, he said. 
Determination: 
Being determined is a mental thing, Mr Vince said, which can lead you to be a lot stronger, fitter and healthier. 
"If you are determined, you will get up and you will go for that run, you will go to the gym, eat better and you will feel better," he said. 
"You'll end up running further than you wanted to run because you're so determined. You'll end up going to the gym more often because you've got the right motivation." 
Adaptability: 
If you can adapt quickly to difficult or challenging circumstances, as well as different routines, you'll be much better placed to see results, he said. 
"If you're an average person who wants to be fit like those in the forces, and therefore improve your health and wellbeing, if you're able to snap out of one lifestyle and adapt to another quickly, it will bode well in your favour," he advised.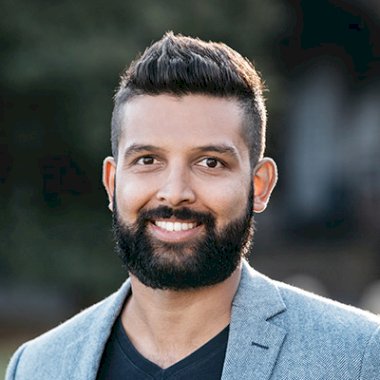 Jerome Doraisamy is a senior writer for Lawyers Weekly and Wellness Daily at Momentum Media.
Before joining the team in early 2018, Jerome is admitted as a solicitor in New South Wales and, prior to joining the team in early 2018, he worked in both commercial and governmental legal roles and has worked as a public speaker and consultant to law firms, universities and high schools across the country and internationally. He is also the author of The Wellness Doctrines self-help book series and is an adjunct lecturer at The University of Western Australia.
Jerome graduated from the University of Technology, Sydney with a Bachelor of Laws and Bachelor of Arts in Communication (Social Inquiry).
You can email Jerome at: [email protected] 
"Kindness is the language that the deaf can hear and the blind can see." – Mark Twain