5 superfoods from the pantry to help fight inflammation
If you're constantly battling inflammation whether it be pain and swelling from a sporting injury or redness and heat from a wound the answer to preventing it may be found not in your medicine cabinet but in your pantry, according to a superfoods expert. 
Hab Shifa founder and director Azam Kassim said the body's natural protective shield against threatening and "health-robbing invaders" is usually sufficient, but when inflammation becomes a constant visitor, the body can be harmed, triggering diseases such as diabetes, arthritis, Alzheimer's and cancer. 
As such, we should be turning to "powerful natural remedies", he argued, in order to better combat and prevent inflammation. There are five superfoods we will almost always be able to find in our pantries, he mused, which we should look to incorporate into our daily diets more often. 
Dark chocolate
Great news for all dark chocolate fans out there, he said: the bittersweet indulgence is not only beguilingly delicious and satisfying, but has also positive health benefits. 
"Sounds almost too good to be true, right? Recent research has shown that dark chocolate that contains at least 70 per cent  cacao (the more the better) is packed with flavonoids, aka extremely potent antioxidants that have the power to reduce inflammation and boost immunity," Mr Kassim said.
Black seed oil
"For many centuries, black seed aka black cumin is well known for its various health and beauty benefits." 
"More than 800 scientific studies have shown the power seed's anti-inflammatory and antioxidant properties. Black seed oil, extracted from the seeds, combined with glucosamine and curcumin (tumeric), has shown to be capable of suppressing chronic inflammation inside the body and on the skin," he explained. 
Moreover, he added, this tremendous natural oil is thought to have properties that can help fight inflammation-associated cancer. 
Berries
"Don't we all love a small fruity snack from time to time? However, what many of us don't know is that all berries, including raspberries, blackberries and blueberries are also thought to be high in flavonoids or antioxidants," he said.
Flavonoids contribute to anti-inflammatory effects by reducing free-radical damage to cells, he explained. 
"Especially dark-colored berries have high anti-inflammatory properties. One cup of berries a day keeps inflammation away, researchers suggest."
Avocados
"Many of us have heard that smashed avocado is the reason why millennials can't afford to buy houses," he said. 
"Whether this is true or not, people should keep consuming the delicious edible fruit for good reason: avocados are not only useful for cooking up a great guacamole but also a powerful source of healthy unsaturated fat and antioxidants that protect against inflammation. Let's keep up the avocado-mania."
Coffee
"For many people, it's always coffee o'clock. Good news for our coffee lovers: studies suggest that 'the black gold' can block the effects of a molecule called adenosine," he said. 
"This has an awakening effect on receptors not only in brain cells, but also in the body. Blocking adenosine may also block pathways that produce molecules that have an inflammatory effect on the body."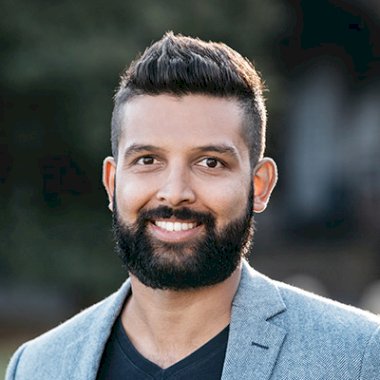 Jerome Doraisamy is a senior writer for Lawyers Weekly and Wellness Daily at Momentum Media.
Before joining the team in early 2018, Jerome is admitted as a solicitor in New South Wales and, prior to joining the team in early 2018, he worked in both commercial and governmental legal roles and has worked as a public speaker and consultant to law firms, universities and high schools across the country and internationally. He is also the author of The Wellness Doctrines self-help book series and is an adjunct lecturer at The University of Western Australia.
Jerome graduated from the University of Technology, Sydney with a Bachelor of Laws and Bachelor of Arts in Communication (Social Inquiry).
You can email Jerome at: [email protected] 
"Kindness is the language that the deaf can hear and the blind can see." – Mark Twain