5 natural alternatives to your morning coffee
If you can't get up and go without your regular cup of joe, then read on. Integrative cardiologist Dr Ross Walker shares his morning energising tips.
Go green
Green tea has numerous health benefits. It contains powerful antioxidants, which help protect your body against disease, particularly cardiovascular. And those who feel that they'll be missing out on their usual caffeine fix need not worry. Some green teas do contain caffeine, but they have less than your usual cup of coffee, so you'll feel alert, but without the accompanying jitters.
Like the licorice
Licorice tea is a wonderfully warm way to start your day. It's strong tasting, but caffeine-free, so you'll still get the all-encompassing taste you typically associate with your cup of coffee. Even better news is that licorice supports your adrenal glands, which can become overburdened during times of stress, leading to low-energy and depleted immunity.
Grab some warmth
If your favourite thing about coffee is the smooth flavour, try swapping it out with a cup of chai. Made with rich black tea, milk and spices including cinnamon, ginger and cardamom, it's a mug of flavour, which means you'll be less likely to miss your usual brew.
Put your feet up
Well, more specifically, your legs. Rather than relying on coffee to get your mind and body moving, shift your bottom to the base of a wall and put your legs flat up against it. In yoga, this pose is called Viparita Karani, which translates as "inverted in action". Even though you're lying still, your body reacts in several ways, by relaxing your pelvis, reducing swollen legs and ankles, and taking pressure from the knee and hip joints. Plus, blood circulation towards your head increases, helping you to feel more refreshed and less fatigued. Stay in this position for at least five minutes.
Boost your energy levels, naturally
Typically, our bodies convert CoQ10 into Ubiquinol, a necessary process to help our bodies function on a cellular level. However, as we get older, our bodies find this more difficult, which is why we tend to have less energy and feel less alert. While caffeine can mask this, Ubiquinol actually works on a cellular level by helping to turn food into energy, which is used in support to power the heart, brain and lungs, meaning you may be less likely to experience tiredness and the dreaded 3pm slump.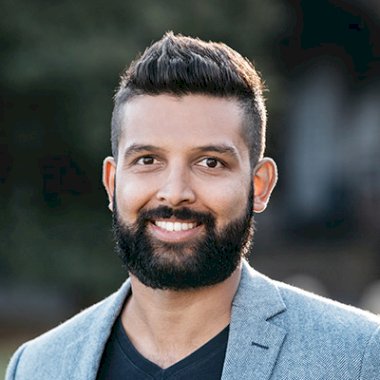 Jerome Doraisamy is a senior writer for Lawyers Weekly and Wellness Daily at Momentum Media.
Before joining the team in early 2018, Jerome is admitted as a solicitor in New South Wales and, prior to joining the team in early 2018, he worked in both commercial and governmental legal roles and has worked as a public speaker and consultant to law firms, universities and high schools across the country and internationally. He is also the author of The Wellness Doctrines self-help book series and is an adjunct lecturer at The University of Western Australia.
Jerome graduated from the University of Technology, Sydney with a Bachelor of Laws and Bachelor of Arts in Communication (Social Inquiry).
You can email Jerome at: [email protected] 
"Kindness is the language that the deaf can hear and the blind can see." – Mark Twain