5 hacks to avoid hay fever
Hab Shifa founder and director Azam Kassim has provided his top tips for staving off hay fever as spring hits Australians. 
When it comes to natural hay fever hacks, it is important for people to know that we probably have some of powerful remedies already at our disposal at home, Mr Kassim said. 
Hay fever is an allergic reaction that affects nearly one in five Australians, and with spring now upon us, it is important to get ahead and proactively combat symptoms before they arise. 
Mr Kassim listed his top five hacks for avoiding hay fever: 
Boost your Vitamin C
"Studies suggest that the traditional immune system boost acts like a natural antihistamine to calm allergic reactions," he said. 
"Perhaps it is the most important anti-allergy vitamin. It can be found in many fruit and veggies, including oranges, red capsicum, kale and kiwi. Simply add a few pieces to your lunchbox, as a side for dinner or make a smoothie." 
A dose of 2 grams a day is the optimum for most people, he advised.
Take a tablespoon of black seed oil
"Black seed has been used for many centuries as a medicine and proven to be invaluable in the maintenance of health and well-being," he posited. 
"More than 800 scientific studies have revealed its anti-inflammatory and antioxidant properties. Due to these anti-inflammatory benefits, black seeds contribute to reduced nasal congestion and the severity of symptoms. A recommended dose per day is half to one teaspoon of oil." 
Munch on some pineapples
This tropical fruit is not only a sweet treat for your taste buds but also a vigorous warrior to help you fight puffy eyes and an itchy nose, he said. 
"Pineapples contain bromelain, a natural enzyme, which has shown to be a powerful anti-inflammatory."
"It has traditionally been used to reduce inflammation, especially of the nose and sinuses, which can be linked to hay fever. A supplemental dose of 90mg a day is enough to get you going," he said.
Put some coconut oil in your nostrils
Although it appears, admittedly, to be a little strange, he ceded, this is a natural and effective way to reduce allergy symptoms, he said. 
"Simply dab a thin layer of coconut oil around the edges of your nostrils. This creates a barrier that stops pollen from entering before you breathe them in."
"The best time to apply the oil is either before leaving the house when you are off to explore green spaces, or before going to sleep in order to help reduce night-time and early morning allergy symptoms," he mused.
Snack on some local honey
"Not only will you support your local beekeeper but also aid your body beat off hay fever symptoms," he said. 
"Local honey has been shown to help build up resistance to local pollen. When eating the honey, you are thought to intake area specific pollen. Over time you may become less sensitive to this pollen and eventually experience fewer allergy symptoms - it's as simple as that." 
Azam Kassim is the founder and director of Hab Shifa, a Melbourne-based small business that manufactures and distributes products that are made with natural black seeds.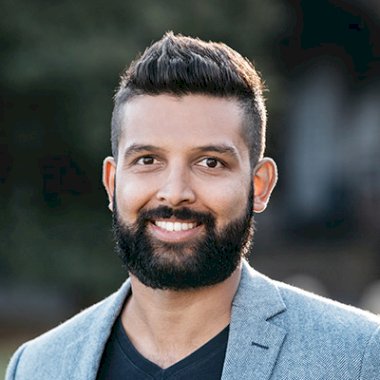 Jerome Doraisamy is a senior writer for Lawyers Weekly and Wellness Daily at Momentum Media.
Before joining the team in early 2018, Jerome is admitted as a solicitor in New South Wales and, prior to joining the team in early 2018, he worked in both commercial and governmental legal roles and has worked as a public speaker and consultant to law firms, universities and high schools across the country and internationally. He is also the author of The Wellness Doctrines self-help book series and is an adjunct lecturer at The University of Western Australia.
Jerome graduated from the University of Technology, Sydney with a Bachelor of Laws and Bachelor of Arts in Communication (Social Inquiry).
You can email Jerome at: [email protected] 
"Kindness is the language that the deaf can hear and the blind can see." – Mark Twain