Workplaces encouraged to be proactive on mental health
According to a draft government report, the growing mental health crisis in Australia costs the economy up to $51 billion per year, highlighting the need for businesses to be proactive in tackling mental health issues in the workplace.
The Mental Health Draft Report, compiled by the government's Productivity Commission, revealed that the ongoing mental health crisis in Australia now costs the economy between $43 billion and $51 billion per year.
Additionally, the draft report found that a further cost of approximately $130 billion is created due to the diminished health and reduced life expectancy of one in five Australians currently living with mental health issues.
The report highlights the complexities that surround defining a "mentally healthy" workplace, but acknowledges the recognised risk factors and stressors that can impact mental health in the workplace.
Notably, there are four main contributing factors that can exacerbate mental health conditions within the workplace.
The first is job demand and control, which can contribute to deteriorating mental health if a job is excessively cognitively or emotionally demanding on the individual.
The second is a perceived imbalance between effort put into the job and the reward or praise that comes from it.
The third is job insecurity, which adds stress and pressure, and the fourth is exposure to trauma in and around the workplace.
In light of these factors, among the many others that can lead to the deterioration of mental health for individuals, the draft report calls on the importance of Employee Assistance Programs (EAP), and the further investment in the space of employee mental health.
While the full report is still yet to be released, the need for businesses to invest in the mental wellbeing of their workers is clear.
In light of the release of the draft report, CEO of AccessEAP Sally Kirkright highlights the important role that managers play in the support of their employees, stating that businesses "must take a stance against mental health".
"While diseases and physical conditions tend to affect older generations, mental ill health inhibits our working lives, limiting the ability to secure and retain employment," Ms Kirkright said.
She continued: "Businesses need to be mindful of the impact they have on employees' mental wellbeing through the job itself, workplace culture and organisational support, including recognition, stigma and the physical environment.
"Employers should also support employees in the workplace and with external stressors, such personal issues and lifestyle needs."
Ms Kirkright discussed the key points that businesses can take away from the report, and the ways in which they can implement better workplace practices to encourage an environment of positive mental health outcomes for their employees.
Mental health codes
According the report, almost half of all Australian adults will meet the diagnostic criteria for a mental illness at some point in their lives.
Ms Kirkright stated the importance of bosses creating an open dialogue about mental illness, free of the stigma and fear of discrimination that often surrounds these conversations in the workplace.
Mental wellbeing should be given the same consideration as physical health and safety, which can be implemented into a workplace by developing processes and health codes that address mental health.
Absenteeism and presenteeism
The rate of absenteeism for Australians struggling with mental health issues over the career is roughly 5 percentage points higher than the average worker.
Additionally, presenteeism (wherein the worker is present for work, but productivity is affected due to mental health concerns) can be between five and eight times higher.
This issue costs Australian businesses up to $17 billion per year in lost activity and has the potential to produce further losses due to secondary effects on the productivity of colleagues.
Ms Kirkright encourages businesses to allow employees to take time off to manage their mental health, as it is imperative to helping them and their colleagues remain productive in the workplace.
Early intervention
A key finding in the report was that 40 per cent of workers suffering with mental health issues don't seek professional help for their condition.
This suggests that employers need to be proactive in their role of supporting mental wellbeing and train managers to identify and engage with their staff who may be suffering with mental health conditions.
This also highlights the importance of employee assistance programs in assisting workers to reach out and get the help they need.
Stigma
The report suggests that the social stigma that still exists around mental health conditions is one of the biggest barriers for individuals getting the help they need for psychological disorders and other mental wellbeing issues.
The stigma can be particularly perpetuated in male-dominated industries and offices, such as construction and mining, in which workers are encompassed in a macho culture, which sees asking for help as a sign of weakness.
The report found that a fear of discrimination and lack of support from bosses has lead to 38 per cent of people living with mental health conditions choosing not to disclose them at work.
To combat issues of stigma and culture, employers need to take the top-down approach to create an environment of trust and support for mental health.
In such an environment, workers can then feel supported enough to reveal their mental health conditions to employers.
Work as the solution
The report also found strong two-way links between employment and mental wellbeing.
While certain workplaces and scenarios can exacerbate mental health issues, workplaces can also work to improve the wellbeing of workers.
Employment can provide a sense of identity, purpose, life satisfaction, increased social connection and regular opportunities to communicate with people outside of immediate family and/or social circles.
For cases in which the workplace is not contributing to the mental health disorder, employees need to be able to stay in work while they manage their mental health.
To support this, businesses should provide practical support to employees, such as EAPs, which provide confidential psychological and counselling services both via phone and face-to-face sessions, as well as providing support materials.
Investing in an EAP can not only support a more productive and healthy workforce, it can prevent the company from being chased for mental health compensation claims, which are often more expensive for the business than other claims.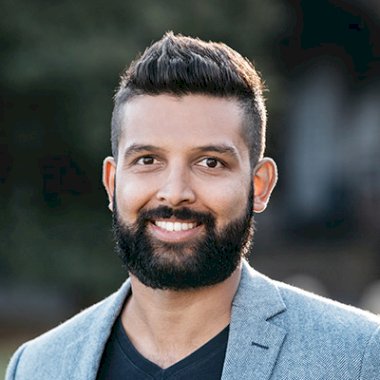 Jerome Doraisamy is a senior writer for Lawyers Weekly and Wellness Daily at Momentum Media.
Before joining the team in early 2018, Jerome is admitted as a solicitor in New South Wales and, prior to joining the team in early 2018, he worked in both commercial and governmental legal roles and has worked as a public speaker and consultant to law firms, universities and high schools across the country and internationally. He is also the author of The Wellness Doctrines self-help book series and is an adjunct lecturer at The University of Western Australia.
Jerome graduated from the University of Technology, Sydney with a Bachelor of Laws and Bachelor of Arts in Communication (Social Inquiry).
You can email Jerome at: [email protected] 
"Kindness is the language that the deaf can hear and the blind can see." – Mark Twain